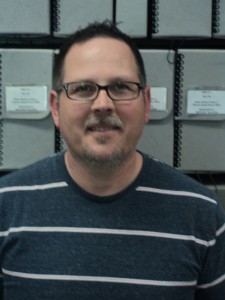 My name is Steve Goddard and I am a second-year graduate student in the Folk Studies Department at WKU.  I came back to school after a long hiatus because I wanted to create a gift for the people I love.  I'm not talking about my wife, kids or grandson (though I do love them) but the Kurds.  This Indo-European group from the Middle East, numbering 30-40 million, have long been marginalized and brutalized by strongmen.  As a result, they have emigrated in large numbers to the West, the largest population in the U.S. (10,000) settling in Nashville.  So, I return to the gift.
Though I had worked among Kurdish refugees for the majority of my adult life, I wanted to offer something new to them.  I wanted to conduct research and write a thesis about  Kurdish life, which could then be added to the comparatively small collection of scholarly work concerning them.  The greatest preponderance of what has been written speaks of their political life; conversely not much has been written of their folk life and that is what I want to offer.  Folk studies is grounded in fieldwork, moving beside and among a group of interest and my two years at WKU have prepared me well for that aspect of folkloric work.  However, as a thesis track student, there has been a professional void.  Gratefully, my work with the Manuscripts and Folklife Archives this semester has helped to fill it.
I have spent the last sixteen weeks processing individual collections of the Kentucky Folklife Program, which came to WKU from Frankfort in the fall of 2012.  I have organized and numbered and accessioned papers, slides, photographs and negatives, audio and video cassettes from fourteen collections, with subject matter as diverse as Burgoo festivals and Indian refugees and locations as disparate as Boyd County in the east and Union County in the west.  I have learned how to create finding aids and post them to Top Scholar, KenCat and Pass the Word.  And in the process, something more has been gained (i.e. filled the void). 
I've come to understand that prominent folklorists of our day were once just novice fieldworkers, cutting their teeth as they gathered the treasures of Kentucky's rich traditional culture.  I've learned that the bond between fieldworker and archivist must be strong if the body of work produced by the former is to be preserved and presented by the latter.  A detail as simple as a missing birthdate in fieldnotes can greatly encumber those accessing the archival material in the future.  Lastly, I've gained a great respect for those on the other side of fieldwork, the archivists, who take what is gathered in face to face interaction and labor with boxes, folders and pencils to preserve that ethos for generations to come.