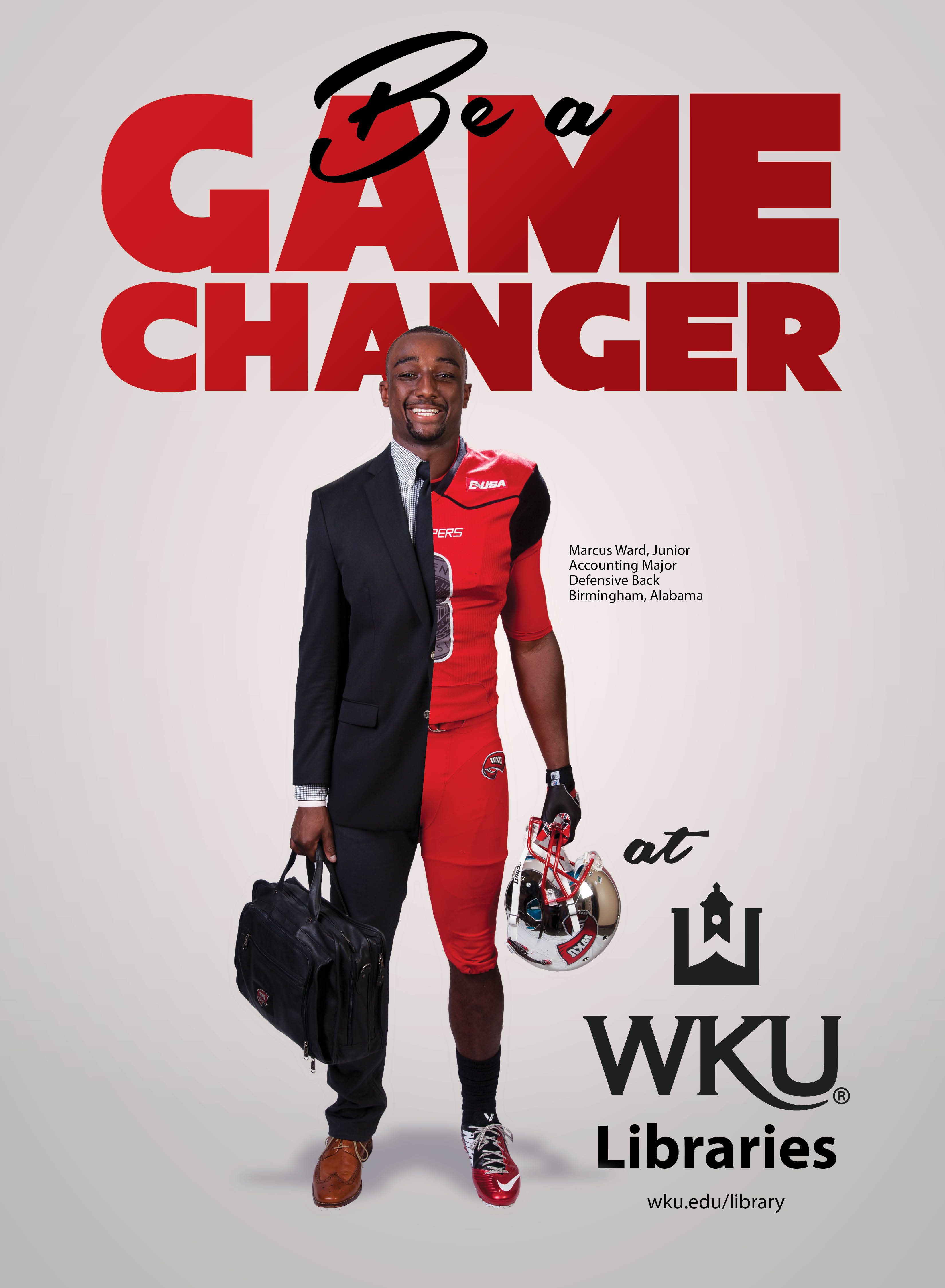 Western Kentucky University Libraries received the "Award for Excellence" in the Library Public Relations Materials and Social Media Campaign categories at the awards banquet for the Academic Library Advancement and Development Network (ALADN) conference held in Boston, Massachusetts June 2-4.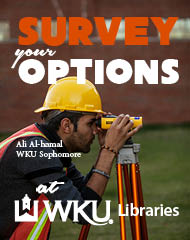 The ALADN conference is an annual conference bringing together professionals from academic libraries across the United States and Canada to share innovations, best practices, and organizational successes related to fundraising for libraries, including communication and marketing strategies. As part of the conference, the Communication Awards program allows academic libraries to enter a marketing competition. With a maximum of three entries allowed, WKU Libraries won two of the fourteen categories.
The public relations materials were a continuation of the previous year's campaign, featuring WKU students from different colleges and disciplines on campus in an effort to highlight the student and his/her major, bringing a general awareness to the libraries. WKU Libraries Marketing Coordinator and campaign organizer Jennifer Wilson said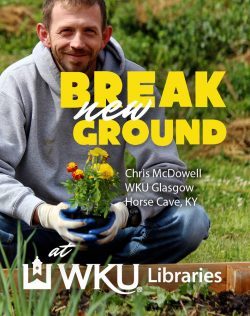 the advertising targeted the campus community and displayed the promotion on digital screens across the university, advertisements in the WKU student newspaper College Heights Herald, images on the library website, large 22×30 inch posters in the main campus library commons area, through social media,  and the athlete ad was in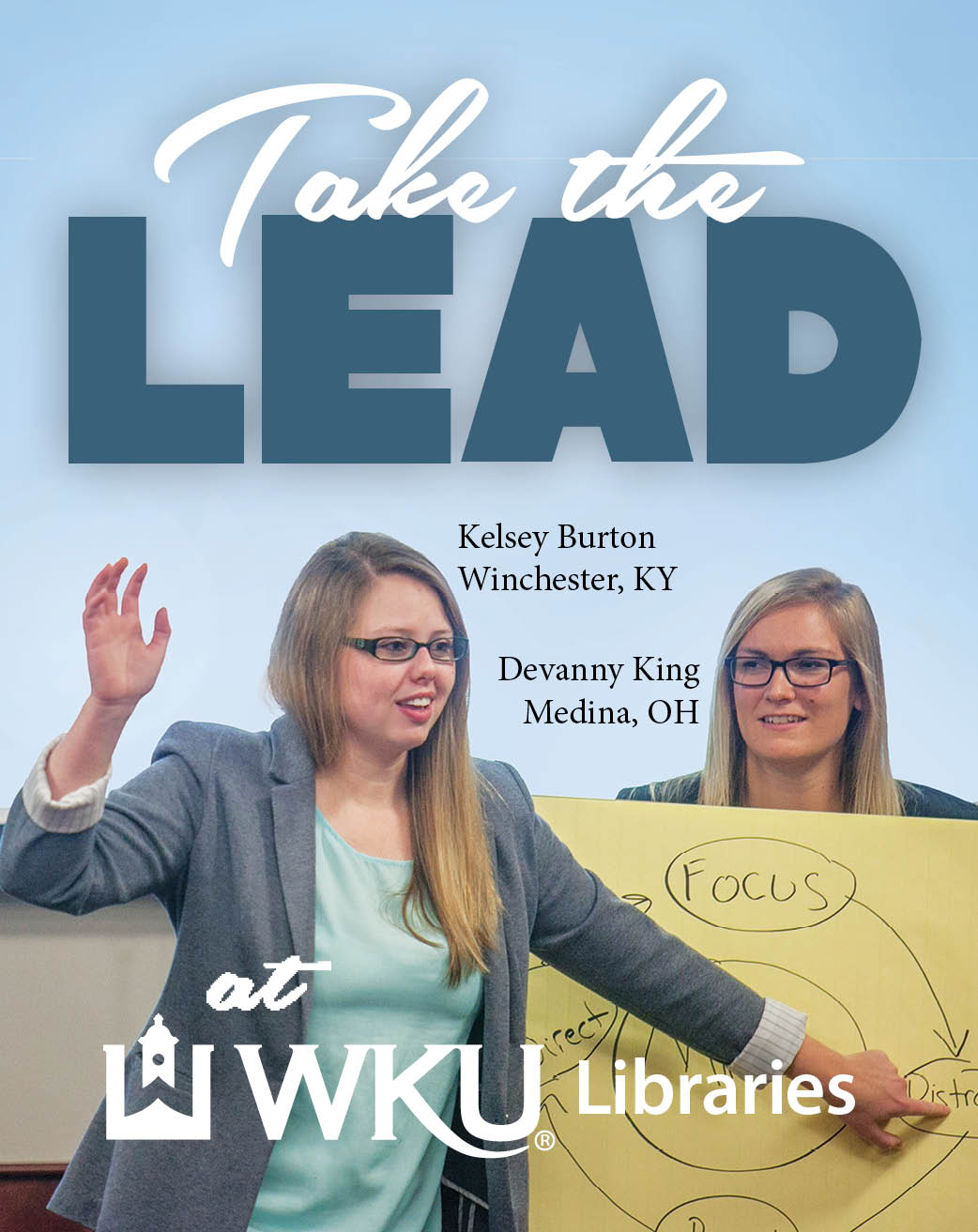 the sports magazine at the home football games. The social media entry was a summary of three focused areas, including a homecoming photo booth, a spring egg hunt in the libraries, and photos displayed from special collections, creating a theme of "Then and Now."
According to Christopher Cox, Dean of Library Services at the University of Northern Iowa and co-chair of the awards committee, the selection committee was comprised of a mix of marketing, communications, and fundraising professionals employed outside the university setting. "The quality of entries was quite good," said Cox. "The new social media award and competition for the videos show a movement in the profession toward digital marketing and philanthropy."
Contributors to the awards included WKU Libraries Dean Connie Foster; Marketing Coordinator Jennifer Wilson, Library Graphic Design Assistant Patric Peters, WKU Photographers Clinton Lewis and Bryan Lemon, WKU Glasgow Student Affairs Coordinator John Roberts, and Social Media Committee members Shaden Melky (chair), Sara Volpi, Crystal Bowling, Katie King, Carrie Jacoby, Suellyn Lathrop. Ex officio members included Library Professor Haiwang Yuan and Library Technical Services Department Head Deana Groves.