Wilkes read from and discussed his novel on the evening of April 19, 2018, at Barnes & Noble Booksellers as part of WKU Libraries' Kentucky Live! Southern Culture at Its Best series. Wilkes also signed his books.
Photo Album | Sound File | Podcast RSS
J.D. Wilkes is a native of Paducah, Kentucky. In the introduction to his first book Barn Dances & Jamborees Across Kentucky published in 2013 he writes: "as a professional harmonica player and singer in a hillbilly music group, I've played my share of festivals and nightclubs since the age of sixteen. You name it, I've played it. From a boot scoot to a prison, a barbecue joint to a Masonic lodge. From fish fries to "pig-picks, juke joints to paddle-wheelers. Pool halls, mini-malls, parades, pubs, clubs, churches, casinos, coffee shops and drag strips."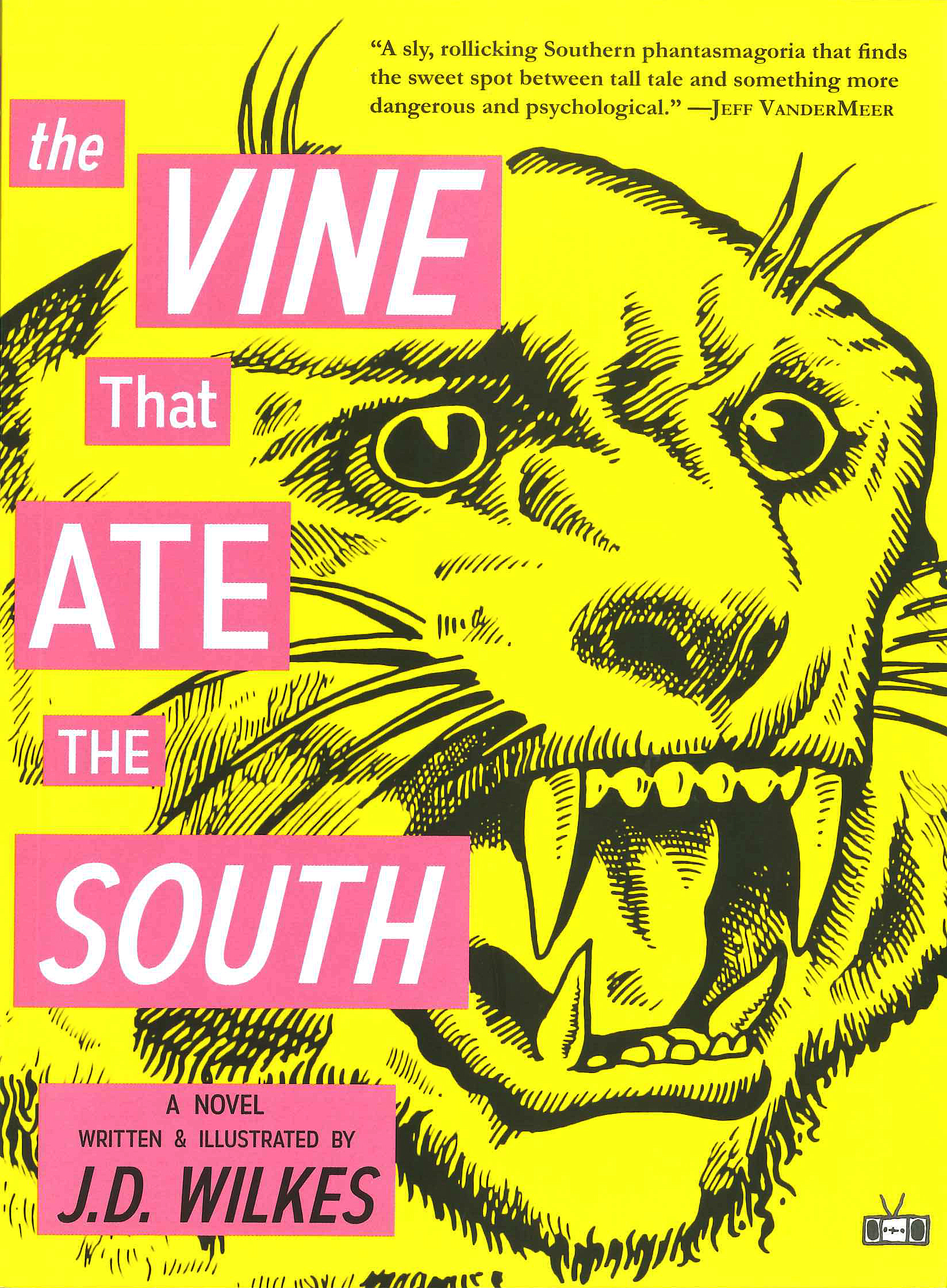 He's the founder of the Legendary Shack Shakers, a Southern Gothic rock and blues band formed in the mid-1990s which toured widely with the likes of Robert Plant, The Black Keys and Hank Williams III among others.  His discography includes 17 albums.  He's been nominated for a Grammy and his music has been featured on HBO's True Blood series and a in a long-running Geico commercial. In 2015 he was featured on the BBC original series Songs of the South, in an episode focusing on the musical history of Tennessee and Kentucky.  He's directed a film and is an accomplished visual artist who makes wonderful drawings and banners.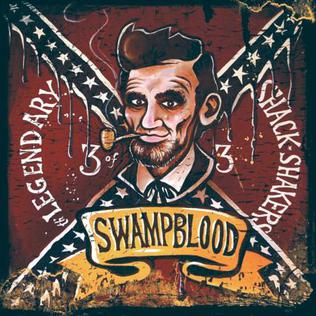 In his first solo album Fire Dream released in February, 2018 by Fat Legal Mess/Fat Possum Records and recorded at Delta-Sonic Sound in Memphis, he creates a complex tapestry of styles and sounds playing banjo, harmonica, and piano.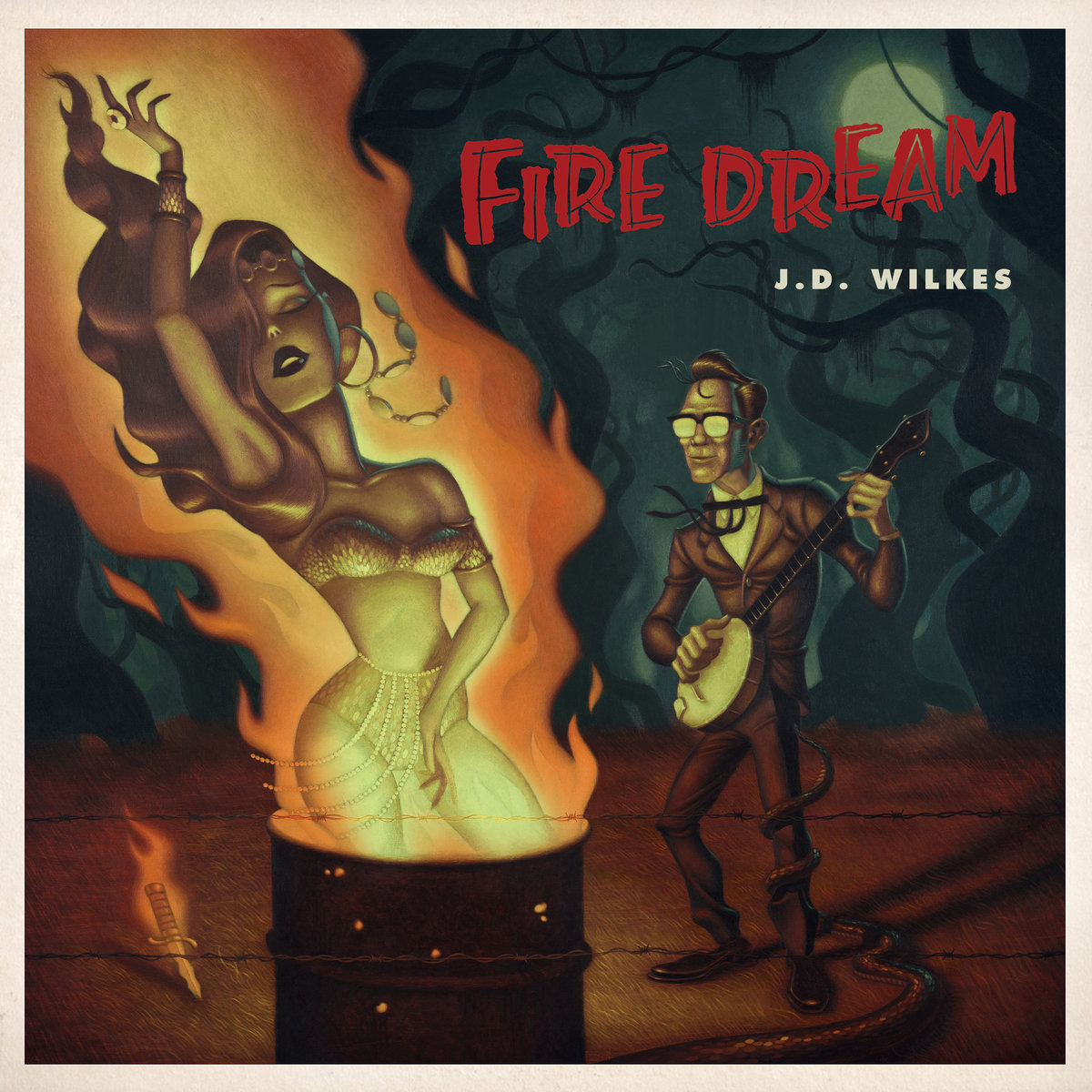 His debut novel, The Vine That Ate the South, published in 2017 by Two Dollar Radio Press, to quote the publisher "is a mesmerizing fantasia that incorporates vampire cults, exorcisms, and the Bell Witch of Tennessee, as two friends embark on a surreal, Homeric voyage that strikes at the very heart of American mythology."
The story follows the journey of two young men through a haunted forest in a forgotten corner of western Kentucky.  Responding to a question on regional cultures in a recent interview Wilkes comments that "regionalism is important because it gives us all our own sense of place, community, and identity."  As to the relationship between song writing and the creation of this novel Wilkes added "my songs have always been more short stories anyway, so I've had years of practice in a way."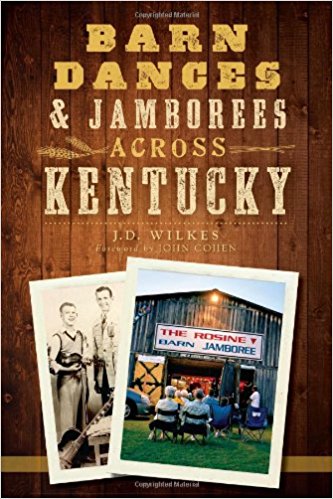 Wilkes will be reading from and discussing his novel on Thursday, April 19 at 7 p.m. at Barnes & Noble Booksellers as part of WKU Libraries' Kentucky Live! Southern Culture at Its Best series.
Copies of his books and music will be available for sale. Wilkes will also sign books and participate in a panel discussion (11:00 a.m.) at the Knicely Conference Center (654 Campbell Lane) as part of  SOKY Bookfest on Saturday, April 21.  For more information call 270-745-6121