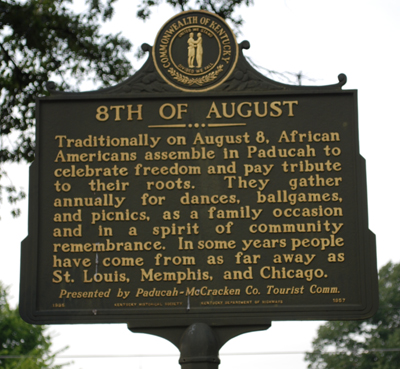 Paducah, Kentucky's Eighth of August Emancipation Celebration is a days-long, event-filled dive into the city's African-American heritage. Since at least 1886, the community has been the site of an annual grand gathering to commemorate the end of slavery. The relation of August 8 to emancipation is a little uncertain, but the most popular theory is that it harkens back to the day in the 1790s when the enslaved people of Santo Domingo (Haiti) were declared to be free.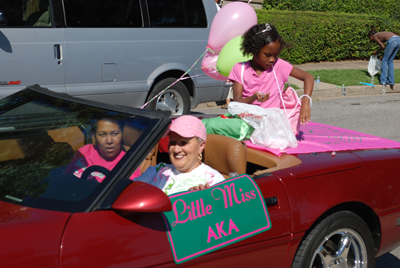 In 2008, field workers with the Kentucky Folklife Program visited Paducah to gather information about the current celebration. They took photographs and video and collected material, including a thick program highlighting that year's theme "A Journey By Faith." Along with sponsors' ads and event schedules, the program features memorials, announcements, and autobiographies of African-American Paducahns that chronicle their lives, achievements, and spiritual journeys. Included for that election year of 2008 was a scholarship-winning essay by a local high school senior on the topic "Is America Ready for an African-American President?"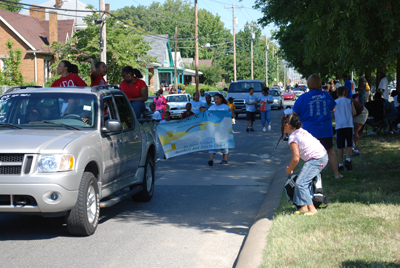 The field workers also conducted an interview with James Dawson, a Hopkinsville native who had made his home in Paducah since 1951. He recalled hearing his grandfather talk about the celebration, which drew African Americans from all over the country. Dawson's own memories included dances, bands, street parties, class and family reunions, and all-night merriment. He and his son helped to serve up a food staple—barbeque (Dawson's favorite was pork or mutton)—together with fried fish and hamburgers. Unlike the old days, Dawson observed, the event had become less spontaneous, bringing in commercial food vendors and requiring committees, permits, insurance, security and all the accoutrements of modern civic existence. Nevertheless, the 2008 gathering was another successful chapter in a tradition that retains its unique place in Paducah.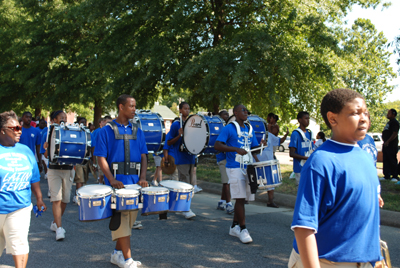 This project focusing on Paducah's Eighth of August Emancipation Celebration of 2008 is part of the Folklife Archives of WKU's Department of Library Special Collections. Click here to download a finding aid. For more collections, search TopSCHOLAR and KenCat.