It was the presidential election year of 1920, and Kentucky Governor Edwin P. Morrow had a woman problem.
Sworn into office on December 9, 1919, Morrow, a Republican, had thumped his Democratic rival James D. Black by running on a progressive platform that included woman suffrage. His party made good on its promise: on January 6, 1920, the Kentucky General Assembly ratified the Nineteenth Amendment guaranteeing women the vote. Two days later, Morrow invited a delegation of women, including representatives of the Kentucky Equal Rights Association, to a ceremony to witness his official signing of the ratification bill.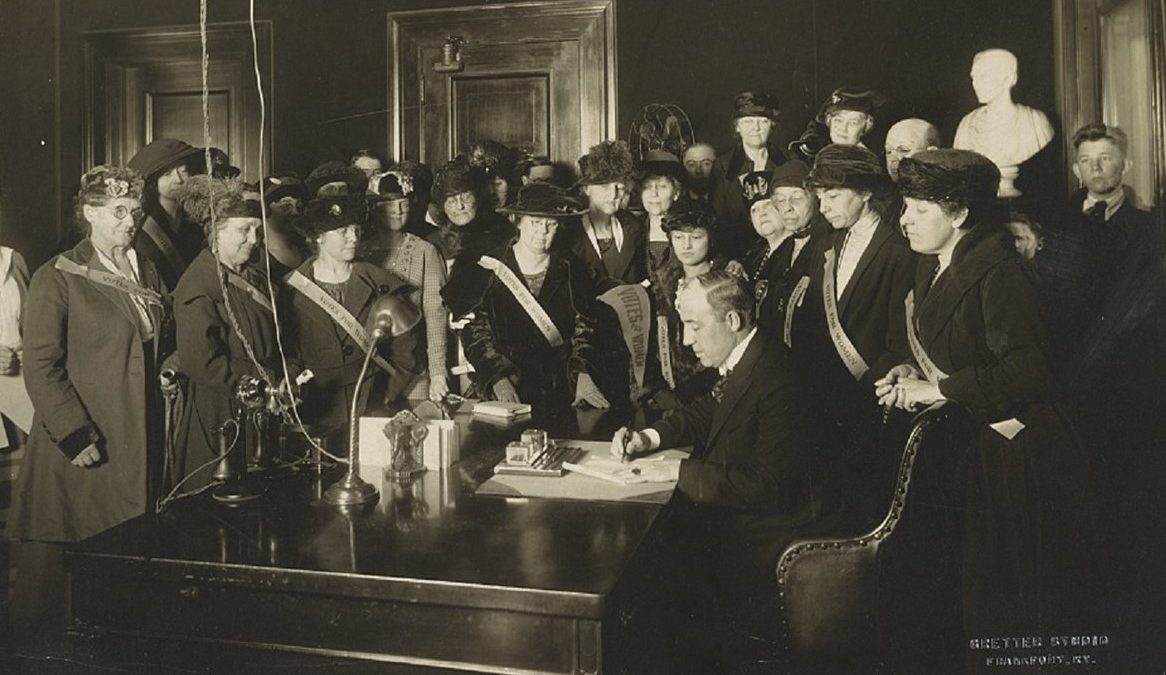 But the Nineteenth Amendment was not the law of the land, as it had not yet achieved ratification by the required 36 states. Accordingly, Morrow signed another bill on March 29 giving Kentucky women presidential suffrage, in order to guarantee their right to participate in the November 1920 election.
But Morrow knew that the next crucial step would be to get this newly empowered bloc of voters to the polls to put Republican Warren G. Harding into the White House. His letter to supporters in October betrayed a hint of desperation as he outlined the challenges they faced. "The election in Kentucky hangs by a thread," he wrote. In order to counter the Democratic strongholds in the Bluegrass, the "mountain women" had to turn out to vote. But the hoped-for stampede, it seemed, was to be driven by the sterner sex. "For God's sake," Morrow begged, "put every effort forth. Do everything! See that organization is made with wagons and teams and, above all, fire every man so that he will bring his [sic] women out. . . . For the future of the Party and success at the polls, bring out the women!"
Did the whip-cracking work?  Yes and no.  Harding won the presidency, but his Democratic opponent James Cox edged him out in Kentucky by less than a percentage point.
Governor Morrow's letter is part of the Manuscripts & Folklife Archives of WKU's Department of Library Special Collections. Click here for a finding aid. For more political collections, search TopScholar and KenCat.