My name is Sean Jacobson, and I am a graduate assistant in the History MA program at WKU. This spring, I completed the Connie Mills Special Collections Internship. For someone who wants to pursue a career in public history (click here for a description of public history), the Connie Mills internship provides an excellent opportunity to introduce yourself to a wide range of work within a special collections library. Over the course of the semester, I spent a total of 120 hours working among three units of Library of Special Collections: WKU Archives, the Kentucky Library Research Collections, and Manuscripts & Folklife Archives.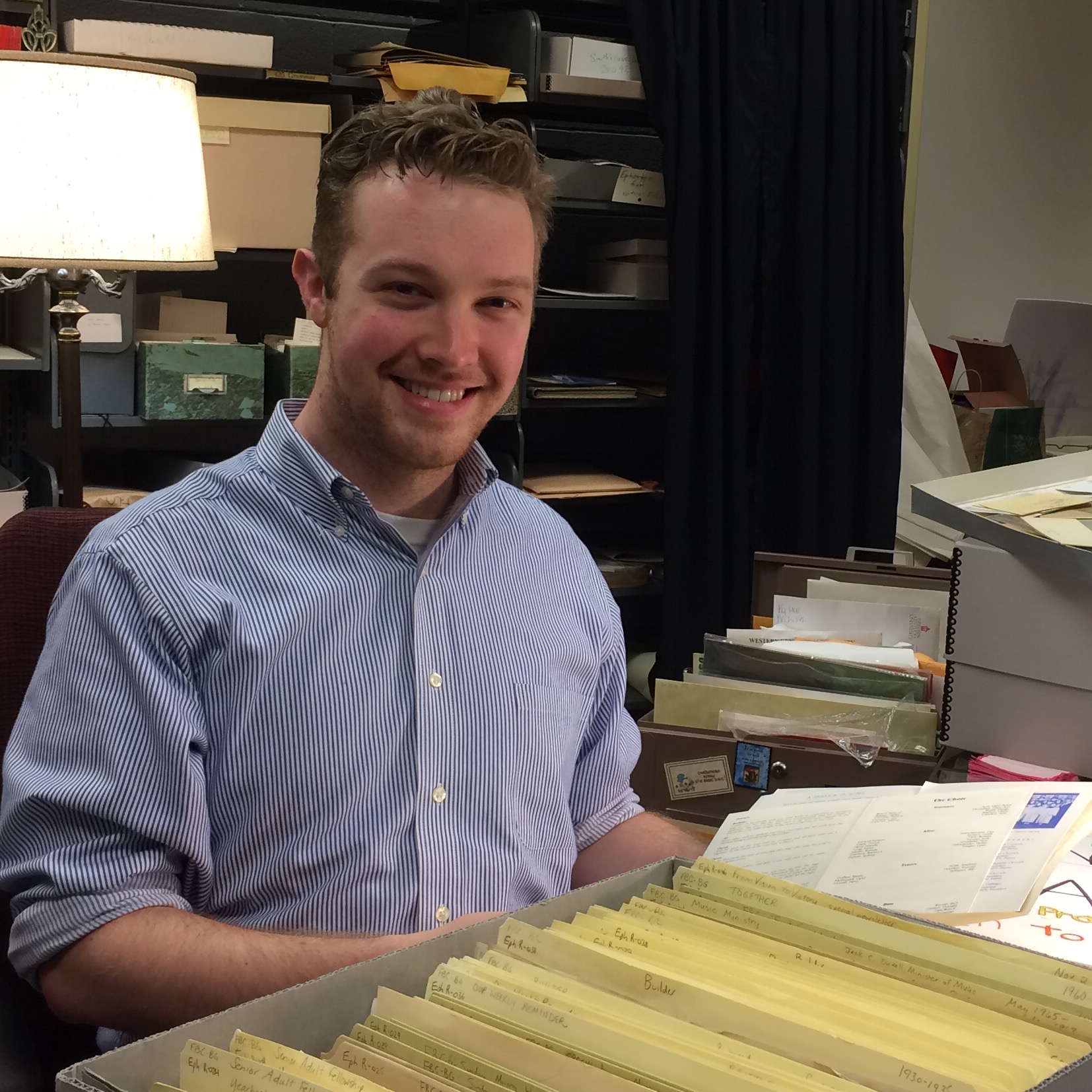 Each of these units exposed me to diverse projects on subjects I found very interesting. In the WKU Archives, I worked with accessioning the papers and records of Thomas Cherry Tichenor (1912-2009), who was a notable WKU alumnus and Kentucky educator. He was also a grandnephew of WKU founder Henry Hardin Cherry. I was responsible for going through the raw records received from Tichenor's family members and accessioning them into an organized collection. For the purposes of WKU Archives, I created specific folders related to his time at Western Kentucky State Teachers College during the 1930s, particularly in his involvement in the College Heights Herald and the Talisman. With the hundreds of letters also a part of the collection, I sorted them by content, dates, and persons. Depending on their subject, I then divided these letters between WKU Archives and Manuscripts collections.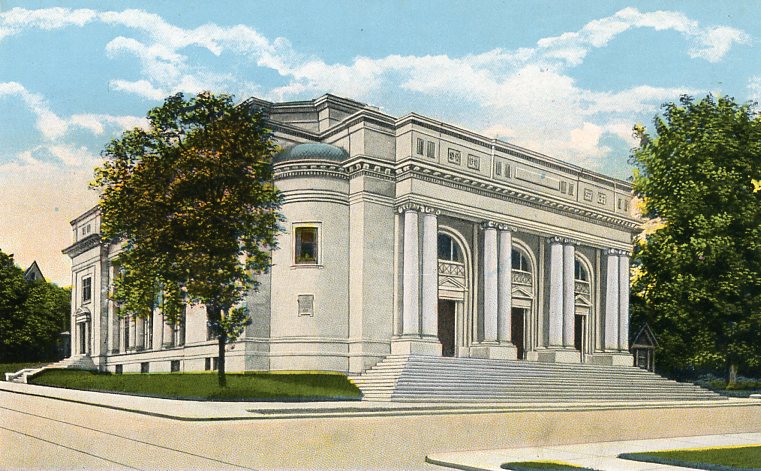 From there, I switched units and worked in the Kentucky Library Research Collections (KLRC). Here, I worked in the ephemera collections – in particular, the records of First Baptist Church of Bowling Green. Over the past year, First Baptist has donated much of their church archives to the Library of Special Collections in preparation for its bicentennial anniversary in 2018. Because a collection from an organization like First Baptist will continually create new materials as long as it exists, I learned how important it is for archivists to plan for future expansions when creating an organizational system. By making a skeletal structure for all of First Baptist's ephemeral items (programs, Bible class yearbooks, newsletters, etc.) within the Past Perfect collection software, I gained an appreciation for the significant role it has played in shaping both the Bowling Green community and the Kentucky Baptist Convention.
Following the KLRC, I also learned how to create online access to research collections with the Manuscripts & Folklife Archives unit. I developed and uploaded into the library's TopScholar database finding aids for numerous small collections. These collections ranged from Civil War letters, correspondence between lovers during World War II, Kentucky court records, and political papers. Through inserting each collection's metadata into online database, I learned the importance of keyword choices and search terms to provide ease of access for researchers around the world. The advent of online database entry has completely transformed the way special collections libraries operate. When online resources are successfully utilized, it multiplies the ways the public can interact with the collections and gain cultural appreciation.
My experience as a Connie Mills Special Collections intern has been highly beneficial for me. This fall, I will begin a joint PhD program in Public History and American History at Loyola University Chicago, where I will continue to build upon the public history skills I have gained this semester at WKU. I am very appreciate to Mr. Jonathan Jeffrey for providing me this opportunity and for his mentorship and desire for me to excel. I am also indebted to Dr. Marko Dumančić of the History Department for his support in allowing me to do historical practice both inside and outside the classroom.
If any students are interested in the Connie Mills internship and scholarship for next semester, he or she should contact Jonathan Jeffrey by phone at (270) 745-5265 or by email at jonathan.jeffrey@wku.edu.