The Department of Library Special Collections at WKU already has an impressive collection of illustrative material related to Mammoth Cave. These items include glass plate negatives, post cards, guide books, etc. A recent acquisition of a complete set Charles L. Waldack's 1866 stereo views will greatly enhance these materials as Waldack is the first photographer of the cave. The 42 "Magnesium Light Views in Mammoth Cave" were published by E. & H.T. Anthony & Co. and include scenes of the Hotel, guests, the African American cave guides and many interior shots of cave formations. Waldack, orig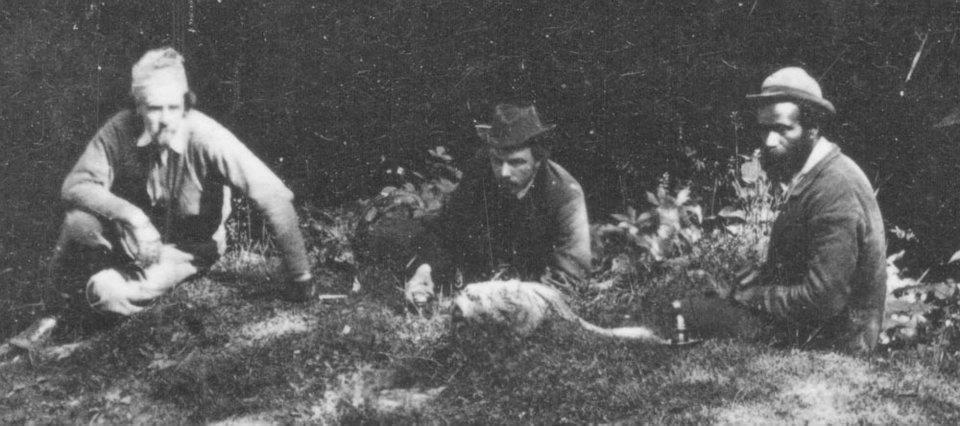 inally from Belgium came to the United States in 1857. It was noted that he brought "sunlight" to the interior of the cave by the use of magnesium, so that one of the greatest natural wonders of the world could be seen by many. His biography from a special edition of the "Journal of Speleological History" (2000) notes: "These were the first high quality photographs produced underground in any cave. Waldack was naturalized as an American citizen after his marriage to Mary Tanner (born about 1849) of Kentucky, who was also a photographer. He set up a photography shop at 31 West 3rd Street in Cincinnati and made many excellent views of buildings, streets, and bridges between 1857 and 1873. Most important was his 42 stereo cards of Mammoth Cave. The Anthony series was continuously printed until about 1872, and 12 of the photographs were printed as engravings in the 1870 book, "A Historical and Descriptive Narrative of the Mammoth Cave of Kentucky" by William S. Forwood.
These stereo views can be seen at by visiting WKU's Department of Library Special Collections or by clicking on the link to access the images at KenCat.