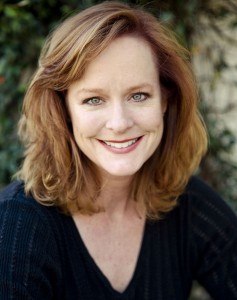 The Waltons Actress Mary McDonough leads
workshop on body image at Book Fest
Bowling Green, Ky. –Well-known actress, author, and life coach Mary McDonough will be presenting "Body Branding: Getting Comfortable with the Skin You're In" on Saturday, April 20 at 8 am at the Knicely Conference Center. Widely known for her role as Erin on The Waltons, McDonough leads groups to help with personal change, create life balance, and return to a sense of self.
According to her website, the Body Branding workshop explores how we view ourselves, the best way to undo any negativity about ourselves, and how to change how we project ourselves to the world. Suitable ages for this workshop are tweens, teens, college age, and adults. The breakfast & workshop costs $15 per person. Tickets are available at the Warren County Public Library, (main and Kirby branches), Barnes & Noble, and WKU Libraries Dean's Office.
McDonough will be joining more than 140 authors for adults, youth, and children at this year's SOKY Book Fest, including well-known actor and author Henry Winkler, radio host Bob Edwards, and bestselling authors Sherrilyn Kenyon and Mary Alice Monroe. Bestselling children's author Obert Skye will headline Children's Day on Friday, April 19 and other children and youth authors attending include Amy Ingnatow with The Popularity Papers series and Jarrett Krosoczka who wrote the Lunch Lady series. Krosoczka will also be leading a writing workshop on that Saturday, April 20 for upper elementary to middle school grade children.
All Book Fest events, including the Kentucky Writers Conference, will take place at the Knicely Conference Center in Bowling Green, Kentucky. Children's Day will be on Friday, April 19 from 9 am to 2 pm, and the Kentucky Writers Conference will also take place on Friday from 9 am to 3:30 pm. The main Book Fest event with all the authors will be from 9 am to 3 pm on Saturday, April 20. All events, with the exception of the McDonough workshop, are free and open to the public.
SOKY Book Fest is a partnership project of WKU Libraries, Warren County Public Library, and Barnes and Noble Booksellers. For more information, visit the website at sokybookfest.org or contact Book Fest organizer Kristie Lowry at WKU Libraries at (270) 745-4502 or Kristie.lowry@wku.edu.