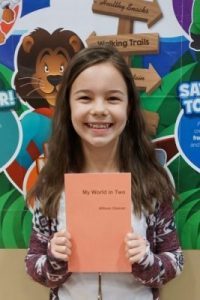 212° Academy students Allison Cleaver and Eva Cook have been selected as the winners of the SOKY Book Fest – 212° Academy Young Authors Contest. Cleaver, daughter of Kevin and Terri Cleaver, wrote the historical fiction book My World in Two, and Cook, daughter of Ryan and Amelia Cook, wrote the historical fiction book Dreams Go Down in History #1: Tea for Two. Cleaver is a 6th grader from Jody Richards Elementary School, and Cook is a 6th grader from Alvaton Elementary School.

WKU Libraries Literary Outreach Coordinator and SOKY Book Fest organizer Sara Volpi said there was a wonderful variety of books this year. "We were exceedingly impressed with the imagination and effort put into each book the 212° Academy students wrote," said Volpi. "The students work diligently for months, drafting their stories, revising, and sourcing illustrations. Picking the winners is always tough," said Volpi.
One highlight of the 212° Academy experience is participation in SILS (Special Interest Labs), including areas of study such as Inventor's Workshop, Roller Coaster Physics, and Wild Worlds.  Led by teacher Andrea Heming, students in the Lulu Online Book Publishing SIL wrote, illustrated, and published original books which are entered into the Young Writers Contest.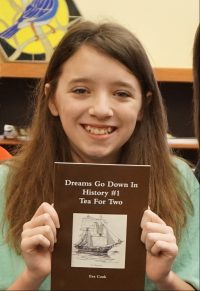 "Students were able to research and write about something they were passionate about," said Heming. "They were so excited to receive their books and see all their hard work come to fruition."
The contest is a combined effort between the Southern Kentucky Book Fest partners (Barnes & Noble Booksellers, Warren County Public Library, and WKU Libraries) and the teachers at the 212° Academy. Cleaver and Cook were recognized at their schools and are invited to sign copies of their books at the Southern Kentucky Book Fest on April 21-22, along with R.L. Stine and 170 plus authors.
For more information, visit www.sokybookfest.org or contact Sara Volpi at (270) 745-4502.