On Tuesday October 7th, Lyndsey Pender, a student assistant in the Department of Special Collections, was inducted into the National Society for Collegiate Scholars Honor Society. The National Society for Collegiate Schol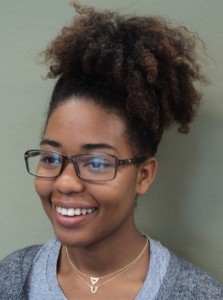 ars is an honor society dedicated to providing its members with opportunities to develop their leadership skills, and opportunities to positively change their campuses and communities by participating in service activities. These opportunities serve to enhance the member's undergraduate experience while preparing them with skills necessary to succeed post-graduation. The WKU Chapter of National Society for Collegiate Scholars was chartered in 2005 and it inducts new members every fall.​
Lyndsey is invaluable to the work we do in the KLRC. With her excellent skills in so many areas, she enables the library to accomplish not only daily tasks but long term goals. Like all student assistants, we are very dependent and thankful for each of them and their hard work. Congratulations to Lyndsey!