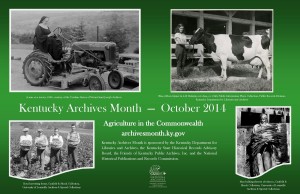 There are days in the archives that I feel like Dug the talking Dog from the movie Up.  I'm sitting at my desk working and all of a sudden . . . SQUIRREL!
It's not that I'm easily distracted.  It is the nature of archival work that processing a collection of departmental papers may lead to the identification of a photograph.  Once I open that file cabinet to get the folder of photographs, I see there are 4 or 5 folders for that particular department and I am all of a sudden processing photographs.  Which in turn may lead to the prep work to have the unidentified images digitized.  
Then there are the days that bring several reference requests from different quarters.  Recently there was a request for campus maps from the 1980's and 1990's.  I put aside the Faculty Senate records I was working on and found a couple of maps to scan.  These were posted in TopScholar.  Then I updated the Buildings & Grounds website to include a list of all the campus maps that have been digitized.
One thing leads to another . . . SQUIRREL!
Work in archives is never dull.