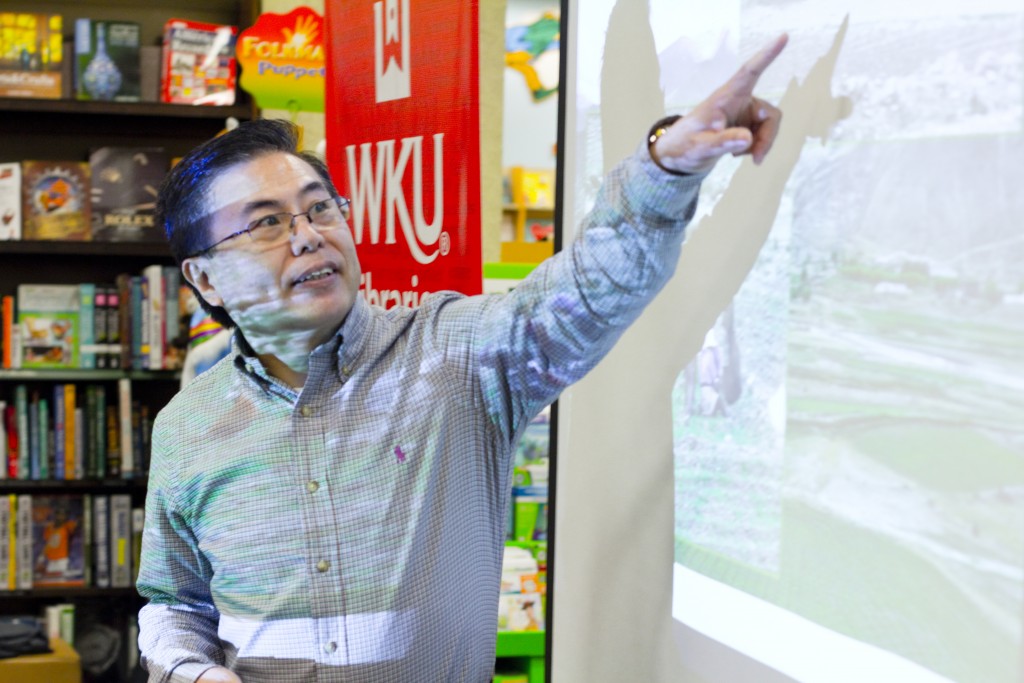 On Thursday, April 16 at Barnes & Noble Bookstore, Prof. Haiwang Yuan from WKU Libraries spoke about his book Tibetan Folktales in the final program in the 2014-2015 season of Far Away Places. Yuan spoke about his 2013 trip to Tibet and the history, food, and culture of the Tibetan people. A book signing followed.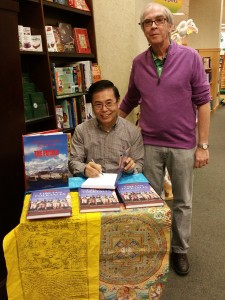 Photo Album | Audio | Podcast RSS
Haiwang Yuan, a Professor of Library Public Services and webmaster for WKU Libraries, is a native of Tianjin, one of the four municipalities under the direct jurisdiction of the Central Government of China, which today boasts a population of nearly 15 million and is major seaport.  Haiwang moved to the United States in 1988 on a Fulbright scholarship to study History at Indiana University and then stayed on to complete an MA in History and an MLS and became a naturalized citizen.
He joined the faculty of WKU in 1997 and became one of the country's first Web Site and Virtual Library Coordinators.  He's also taught basic and intermediate Chinese for the Modern Languages department and a host of courses in Chinese language and culture for children in our gifted and talented program.
Tibetan Folktales (2015) is his third book in the World Folklore Series and follows The Magic Lotus Lantern and Other Tales From the Han Chines (2006) and Princess Peacock: Tales of the Other Peoples of China (2008).  Haiwang is the author of many other books and articles including This Is China (2010) which is used widely in classes around the country.  He's presently at work on a new two volume reference work on Chinese ethnic groups.
The 30 Tibetan folktales selected for this volume represent a sample of a fabulously rich collection of tales.  Some of them are translated into English for the first time and are based on fieldwork conducted in Tibet in 2013.  The book also includes a brief introduction to the land, people, language, history, religion, clothing, home, customs, calendar, festivals, fine arts, performing arts, literature, storytelling and medicine.
Prof. Haiwang Yuan from WKU Libraries will talk about Tibetan folktales for the final program in this season's "Far Away Places" series at Barnes & Noble Bookstore on Thursday, April 16 at 7 p.m. A book signing will follow. The event is free and swipeable for WKU students. We hope you'll join us.