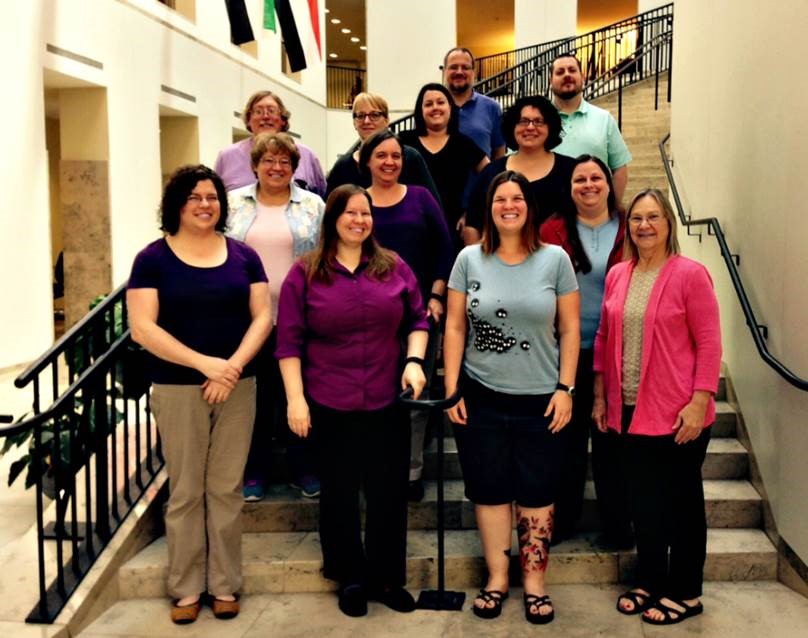 Department of Library Technical Services faculty Laura Bohuski and Amanda Drost had the opportunity to attend a 4-day Name Authority Cooperative (NACO) training at the University of Kentucky in June of 2015.
NACO is a program where participants contribute authority records for personal, corporate, and jurisdictional names; as well as uniform titles and series to the Library of Congress/NACO Authority File.
The Library of Congress defines authority control as a means of establishing a uniform recognized title for the body responsible for authoring a work and using that title whenever the name is required as an access point in a bibliographic record.
Why is authority control important? It provides the library user a way to search the catalog more easily. When a controlled heading is established for an author's name, works by that author can be collected and accessed under the same access point in the library catalog. Authority control makes it easy to differentiate between people and corporate bodies with similar or identical names. It also allows librarians to link works together even if they have different titles and editions. These features of authority control ultimately clean up the library database and makes it easier for users to conduct research.
At their training, Laura and Amanda learned how to create authority records that meet the Library of Congress's standards. By following these standards, they are able to contribute authority records to the Library of Congress's authority file database, which is used by libraries worldwide.