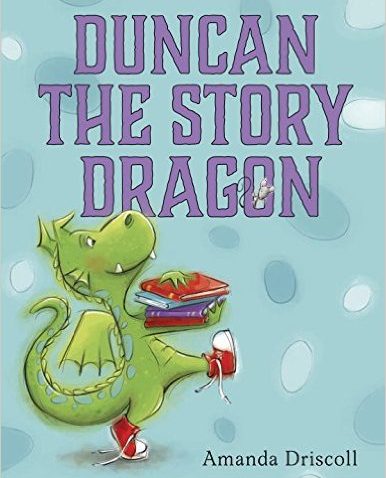 Western Kentucky University Libraries has selected Duncan the Story Dragon, written and illustrated by Amanda Driscoll, as the winner of the tenth Evelyn Thurman Young Readers Book Award. The national award was created to honor the memory of former WKU librarian Evelyn Thurman, who made significant contributions to children's librarianship and literacy during her 25 years of service to the university and community. Books eligible for the award must be written or illustrated by a Kentucky author or illustrator or have a significant Kentucky-related connection.
This year's winning book is a children's illustrated book. Duncan, the main character, is a charming fire-breathing dragon who loves to read. According to Driscoll's website, his imagination catches fire, but so does his book.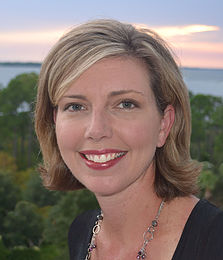 Kirkus Reviews said "…vivid colors, expressive faces, and comic details make this one likely to be a storytime hit. Like the last sip of a chocolate milkshake, it's very satisfying."
"Readers will enjoy the sweet story and whimsical illustrations as Duncan the Story Dragon finally figures out the ending to his story," said Renee Hale, selection committee member and school media librarian at Drakes Creek Middle School.
Amanda Driscoll was born and raised in Louisville, Kentucky. She worked as a graphic designer in the corporate marketing departments of Humana and Providian, and directed art at a Louisville ad agency. She has been with her own company, Driscoll Creative, since 1997. After having children, Driscoll rediscovered her love of picture books, finding her true passion. Duncan the Story Dragon was her debut picture book, released in June 2015.
The author will be honored at an awards luncheon in November. While in the area, Driscoll will visit local schools, reinforcing the importance of reading, writing and the value of books. Visit http://www.wku.edu/library/awards/evelynthurman.php for more information about the award.
This program is made possible by the Evelyn Thurman Children's Author Fund, the Southern Kentucky Book Fest partnership, and Friends of WKU Libraries. For more information, contact Sara Volpi, literary outreach coordinator for WKU Libraries, sara.volpi@wku.edu or 270-745-4502.