Bestselling author Robert Beatty will visit Bowling Green on Thursday, October 20 at 6pm at the Warren County Public Library's Bob Kirby Branch as part of the annual SOKY Reads one book, one community reading program.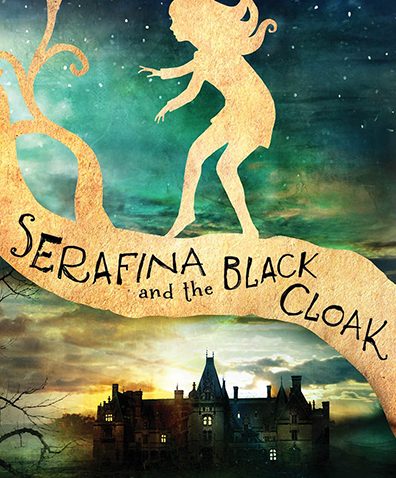 Beatty will read from and sign both Serafina and the sequel, Serafina and the Twisted Staff. This event is free and open to the public. Books will be available for purchase on site.
Serafina and the Black Cloak, part one in a three-part series, is a mystery-thriller published by Disney Hyperion. The book is set at the Biltmore Estate in Asheville, North Carolina and features the energetic, intelligent heroine Serafina as she solves the mystery of the sinister Man in the Black Cloak. A compelling mix of historical fiction, excellent characterization, and high-energy adventure, the book has excited audiences since its release and more than 25 weeks on the NYT bestseller list. It won the Pat Conroy Southern Book Prize and received outstanding reviews from Kirkus, Publishers Weekly, and more. 300 copies of the book were distributed to schools throughout Bowling Green, thanks to the generous sponsorship of Graves Gilbert Clinic. Funding from Friends of the Warren County Public Library provided more than 100 additional books given away during various community events during September. As part of his visit to Kentucky, Beatty will also speak at local schools in the area as well.
SOKY Reads is an outreach program of the Southern Kentucky Book Fest, a partnership of the Warren County Public Library, Barnes and Noble Booksellers, and WKU Libraries. To learn more about getting involved in the SOKY Reads program next year, contact Sara Volpi, Literary Outreach Coordinator for WKU Libraries, at sara.volpi@wku.edu.