The death of Mary Tyler Moore on January 25 reminded many of us how much we miss Mary, Rhoda, Lou, Ted and the gang, but tributes have also recognized her real-life, longtime advocacy on behalf of people with Type 1 diabetes (also known as juvenile diabetes).
Diagnosed with the condition in 1969, Moore became International Chairman for the Juvenile Diabetes Research Foundation and the first celebrity to lend her name to the cause.  She frequently appeared before congressional committees to encourage awareness, research and funding.  In the course of her visits to Washington, Moore became good friends with Congressman William H. Natcher of Kentucky, chairman of the appropriations subcommittee for health funding.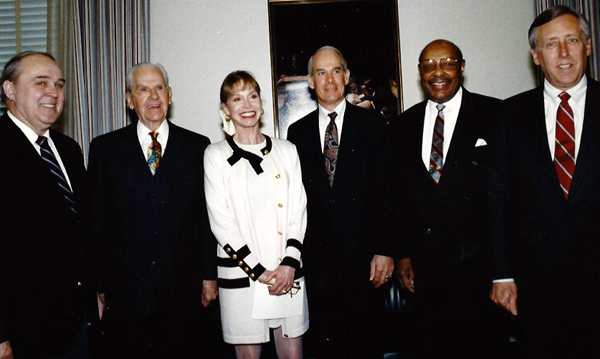 Among the many hundreds of photographs in the William H. Natcher Collection, part of the Manuscripts & Folklife Archives of WKU's Department of Library Special Collections, are these of Moore's visits to Washington.  When Natcher died, she was one of many notable mourners who attended his funeral in Bowling Green on April 6, 1994.
For more information on the Natcher Collection, contact us at mssfa@wku.edu.