The Southern Kentucky Book Fest Used Book Sale will be held Friday, March 3 through Sunday, March 5 at the Bob Kirby Branch of the Warren County Public Library, 175 Iron Skillet Court, in Bowling Green. The sale will be held from 9 am to 5 pm on Friday, March 3; 9 am to 5 pm on Saturday, March 4; and from 1 pm to 5 pm on Sunday, March 5.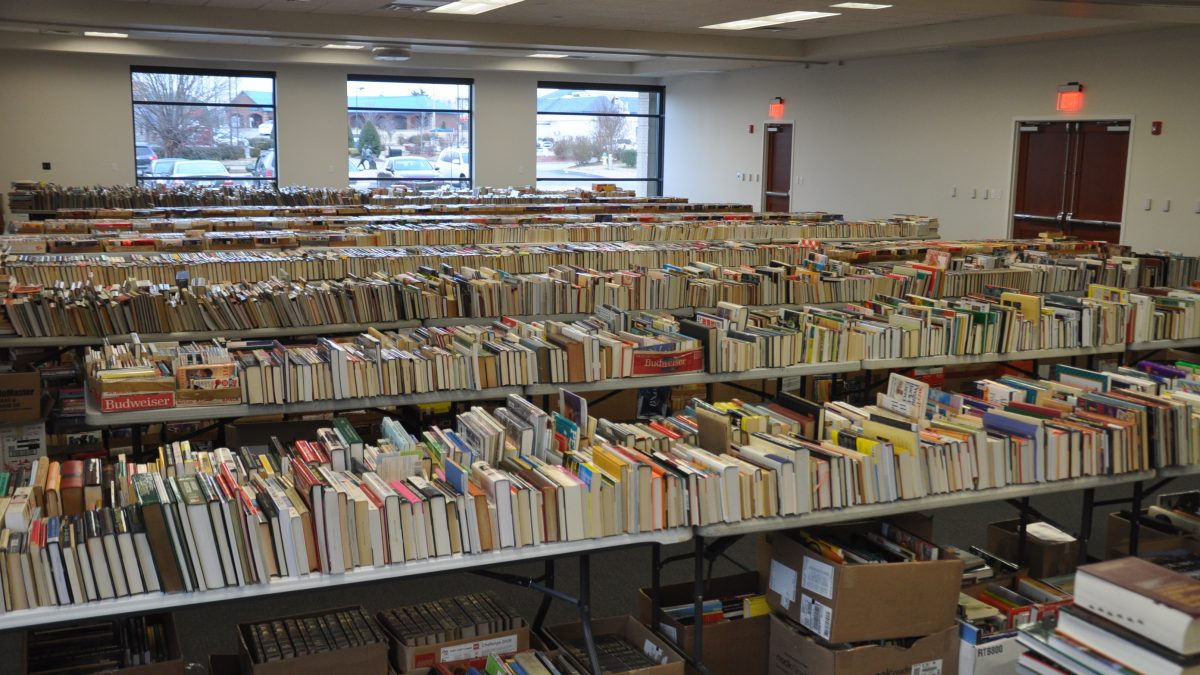 According to Sara Volpi, WKU Libraries Literary Outreach and SOKY Book Fest Coordinator, thousands of books, CDs, records, and DVDs will be available for $1 or less at the event. "Proceeds from the Used Book Sale benefit the Southern Kentucky Book Fest partnership and area literacy projects," said Volpi. "We'll have a huge selection of high-quality materials like cookbooks, popular fiction in hardback and paperback, children's books, and more."
Donations of books, videos, CDs, records, DVDs, and audio books are welcome at all Warren County Public Library locations, Barnes and Noble Booksellers, and at WKU Libraries Cravens 4th floor (at circulation desk). Magazines and textbooks are not accepted. Donated materials are tax deductible.
SOKY Book Fest is a partnership project of Barnes & Noble Booksellers, Warren County Public Library, and WKU Libraries. The partnership's mission is to encourage reading and the love of books and to be a positive force in promoting literacy in the region and state.
For more information, visit www.sokybookfest.org or contact Sara Volpi at (270) 745-4502.