When I first accepted the position as a student assistant at WKU Archives, I did not expect to go on such a fascinating historical journey. My experiences in the past year have been more invaluable than I ever could have imagined. Having the opportunity to work firsthand with the archived historical documents in WKU Archives has helped to paint a broader picture of the story as to how WKU began and what it has evolved into today. More specifically, my day-to-day tasks have mainly included collecting and scanning a multitude of different types of historical documents to be easily accessed on the TopSCHOLAR research & Creative Activity Database of WKU.  The documents that I've been able to work on so far date back from the 1900s to the 1990s. The ability to upload these different materials from their physical form to our digital database has helped and will continue to help expose a vastly greater audience to the history of our school than ever before.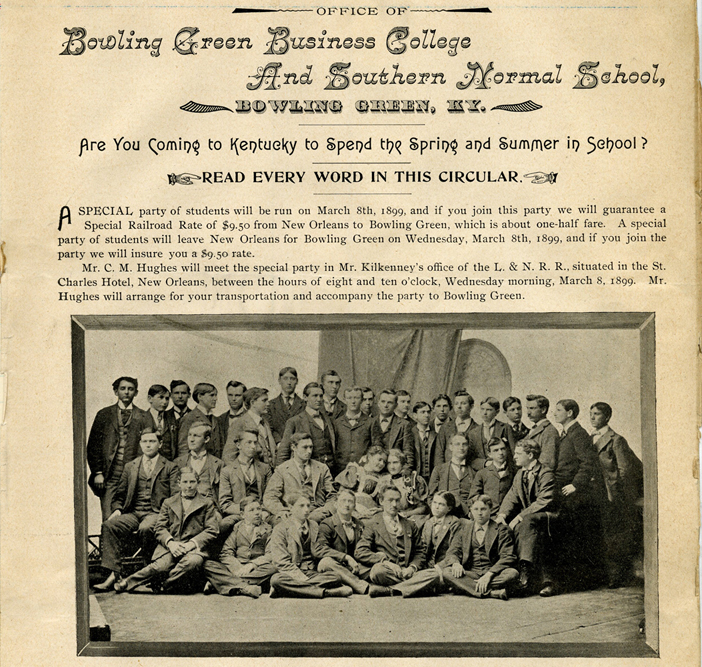 From student organizations and architecture to school yearbooks and sports, the extensive amounts of different materials I've worked with has helped me learn so much about the history of our university. One of the most intriguing things that I've worked on so far was definitely the scrapbook made by H.H. Cherry from the year 1900. His scrapbook includes personal letters written to him along with other various anecdotal documents that tell the story of the Southern Normal School and Bowling Green Business College, which eventually became Western Kentucky University. It was very eye opening to be able to go through these documents as they helped to illustrate and bring back to life his character and the amount of influence that he had over this university. Every day I was reminded of his significance to WKU when I walked past his statue in front of the building that bears his name. It's astonishing to wonder and imagine what our campus looked like 122 years ago, and how Cherry might react if he saw what WKU has blossomed into today.
Working at WKU archives has given me a great sense of fulfillment, and I feel as though I am playing a small part in working to help preserve the history of our university for generations to come. Having the privilege to personally handle and work with materials that illustrate the stories of our school's history has brought forth feelings of community that I would have never known if I had not taken the job here. I'd like to give a special thanks to Nancy and Suellyn for all the help and opportunities you both have given me this year. I also would like to thank everybody I've worked with in the Special Collections Library for making my time here such an amazing experience.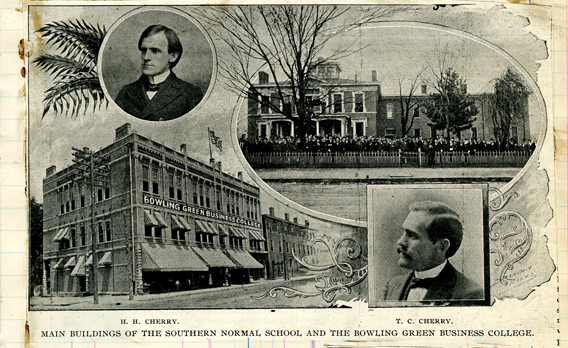 Editor's Note: To date, Justin has scanned 29 scrapbooks, the majority of which were Gamma Sigma Sigma sorority scrapbooks. He has also digitized several president's office scrapbooks from the administrations of Henry Cherry, Kelly Thompson and Dero Downing ranging in date from 1900 through 1995.