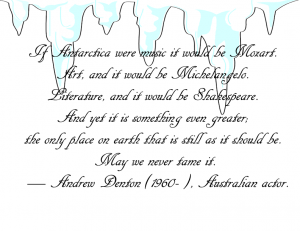 As we prepare for winter and its attendant holidays, the Reference area becomes a winter wonderland replete with snowflakes. The book display for the month accentuates the decorations with books on areas of the world that are covered in ice and snow for much more of the year than we are here in Kentucky. Enjoy books on travel, ecology, and much more with our frozen display!
Books on Display
1. Exploring polar frontiers : a historical encyclopedia / William James Mills ; with contributions by David Clammer … [et al.]. (2 volumes.) G587.M55 2003
2. Antarctica and the Arctic : the complete encyclopedia / David McGonigal, Lynn Woodworth ; [foreword by Sir Edmund Hillary] G587.M34x 2001
3. Fabulous Western Canada : capture the excitement of the Great West! / [research and writing, Tracey Arial … et al.]. F1060.4.F3213x 2008
4. A brief history of Canada / Roger Riendeau. F1026.R58 2007
5. Scandinavian Europe / Harding, Paul. Dl4.S356x 2007
6. The Arctic / Deanna Swaney. G608 .A73x 1999
7. Encyclopedia of Antarctica and the southern oceans / edited by B. Stonehouse.G855.E53 2002
8. Tundra / Peter D. Moore ; illustrations by Richard Garratt. QH541.5.T8 M665 2008
9. Historical atlas of the Arctic / Derek Hayes. REF ATLAS G3051.S12 2003 .H39x
10. Atlas of the Polar regions/ National Foreign Assessment Center (U.S.) G1054.N3 1985
As well as 2 paper maps: National Geographic's Alaska, and a map of Antarctic Research Stations, circa 1990.