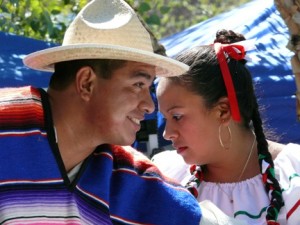 An exhibit, "Documenting Tradition:  Images from the Kentucky Folklife Program Archives," will open at WKU's Kentucky Museum on June 1 and run through October 19.  Brent Bjorkman, director of the Kentucky Folklife Archives, wrote the following for the exhibit's title panel:
For over 20 years the mission of the Kentucky Folklife Program (KFP) has been to responsibly engage with Kentucky communities to document, present and conserve the cultural heritage of the state, most often referred to as folklife.  In keeping with this mission, the public folklorists working for the KFP in the field over these years (and into the present) have documented and shared the diverse and dynamic folklife of communities across the Commonwealth who so graciously allowed them entry into their lives.
Last summer the KFP was relocated to Western Kentucky University from its former home in Frankfort, and with it came its archive, a vast repository of images, recorded interviews, and field notes that collectively tell the unfolding story of Kentucky and its people.
The images that make up this exhibit were chosen from the KFP archive by Kentucky Museum staff and encompass a board overview of its rich contents.  Click here to view directions and hours of operation for the Kentucky Museum. 
The KFP archives is administered by the Manuscripts & Folklife Archives unit of the Special Collections Library.  Faculty and staff are excited about adding this extensive resource to our research collections.  To view finding aids for collections in WKU's Folklife Archives click here.