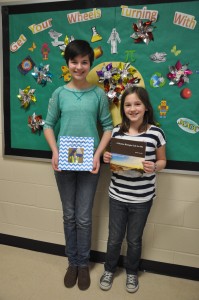 212° Academy students Kaitlyn Lemily and Madelyn Yonts have been selected as the winners of the "SOKY Book Fest – 212° Academy Young Science Writers" contest. Lemily, daughter of Chris and Christa Lemily, wrote "A Marine Biologist Life for Me" and Yonts, daughter of Roy and Kimberly Yonts, wrote "Working at Logan Aluminum."  Both of the winning authors attend Rich Pond Elementary school in addition to the Academy.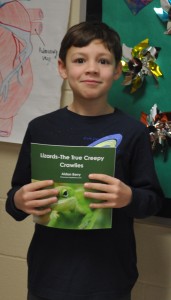 Honorable Mentions were awarded to Academy students Aidan Berry for his book "Lizards—The True Creepy Crawlies" and Vivien Seidler for her book "Under the Surface."  Berry attends Plano Elementary and is the son of James and Amy Berry. Seidler attends Rockfield Elementary and is the daughter of Christopher and Karen Seidler.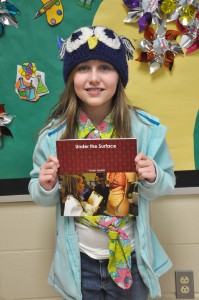 "The judges were very impressed by the quality of the books produced this year," said Kristie Lowry, WKU literary outreach coordinator and SOKY Book Fest organizer. "It was a tough decision and we're proud of all the students who participated."
According to Jennifer Sheffield, teacher for the 212° Academy, the goal of this project was to not only research and explore a variety of STEM-related interests, but to experience the process of crafting an online book for publication. Through an online self-publishing website, each participating student was assigned an official ISBN number and now has a published book.
The contest is a combined effort between the Southern Kentucky Book Fest partners and the teachers at the Academy. The four students will receive certificates of recognition and the winning authors are invited to participate in the Southern Kentucky Book Fest for book sales and signings.
 For more information, visit www.sokybookfest.org or contact Kristie Lowry at (270) 745-4502.