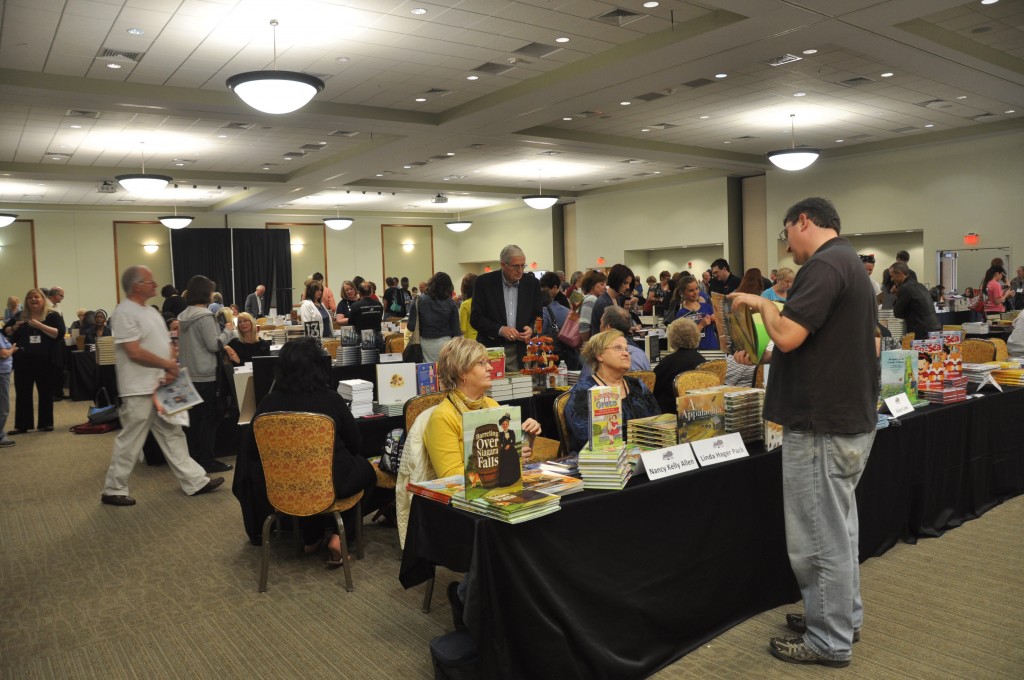 More than 140 authors charmed thousands of eager readers—young and old—at the 2014 Southern Kentucky Book Fest on Friday, April 25 and Saturday, April 26. On Friday, the Children's Day event brought in over 800 students, and the Kentucky Writers Conference had record-breaking numbers. Both were held at the Knicely Conference Center. On Saturday, bestselling author Charlaine Harris, well-known for her Sookie Stackhouse series which was the inspiration for the HBO series True Blood, filled a room of Sookie fans.
Book Fest volunteer Amy Hardin has been attending  for years. "I love that you can interact with your favorite authors, sit in on entertaining panels, and be introduced to new authors–all in one weekend! Our community is blessed beyond measure to have such a world class event in its own back yard year after year," said Hardin.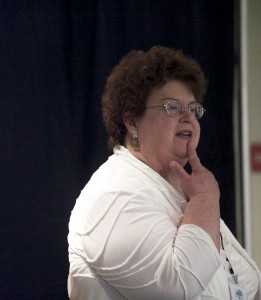 "When I saw Charlaine Harris was headlining Book Fest, I about fell out of my chair," said Corie Martin, Manager of WKU Creative Web Services. "She is one of my favorites and I've been trying to get to one of her signings for years."
In addition to the long line of urban fantasy enthusiasts eagerly waiting for Ms. Harris to sign their books, scores of people attended panel discussions and presentations from as far away as Michigan, Georgia, and South Carolina, and thousands visited the author signing area throughout the day.
When asked what she looks for when inviting authors to Book Fest, Kristie Lowry, Literary Outreach Coordinator for WKU Libraries and Book Fest organizer, says variety is key. "We want to bring an eclectic mixture of genres to meet the needs of all the different readers out there," said Lowry. "We always welcome suggestions, and I am willingcontact the big name authors that might not venture to book festivals much anymore. You never know when Stephen King will decide that we are his one event for that year."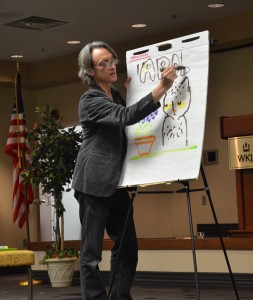 Children's Day featured author and illustrator Chris Raschka along with more than thirty other children's and young adult authors. In conjunction with Children's Day, the Kentucky Writers Conference (KWC) offered free writing workshops presented by Book Fest authors who came in a day early to teach a wide range of classes.
According to Lowry, numbers at the Writers Conference were the highest ever with more than 225 people in attendance. "This was the first year for an online registration process. We were so glad we had a count on each presentation as many of the classes filled up early," said Lowry. "Filling your seats is always a great problem to have; the registration allowed us to better accommodate the larger group sizes."
To see highlights and pictures from the weekend, go to sokybookfest.org or wku.edu/library.