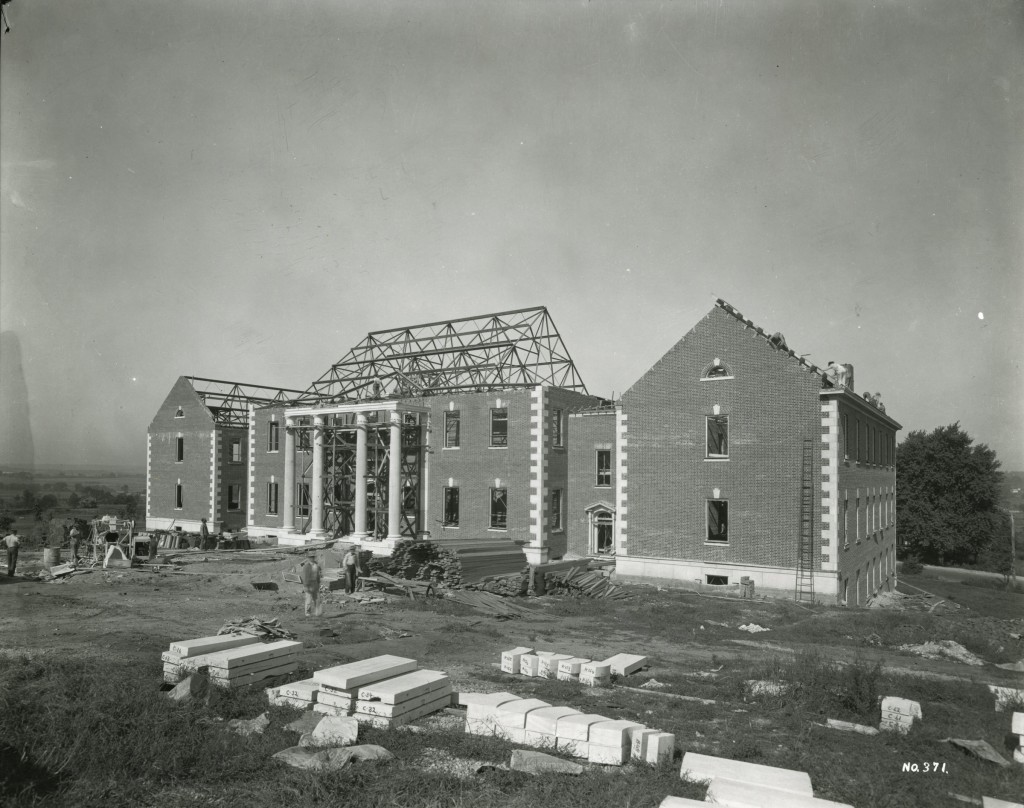 The Kentucky Building is celebrating its 75th anniversary with a reception Friday, November 14 from 2:00-3:00 pm in the Kentucky Room of the Kentucky Building on Western Kentucky University's campus. The public and WKU community are invited to the celebration. There will be a brief program about the history of the building, free admission to all museum exhibits and behind-the-scene tours.

Schedule is as follows:
            2:00     Reception begins/cake and punch serviced
            2:20     Remarks by President Gary Ransdell
            2:30     History of the Kentucky Building by Jonathan Jeffrey
            2:45     Announcements of new acquisitions and the Connie Mills Internship
            2:50     Guests are welcome to tour all areas of the Kentucky Building
 Brief history of the Kentucky Building, photo gallery, and more information can be found at wku.edu/kentuckymuseum/education/75_anniversity.php.         
Contact Christy Spurlock, Education Curator/Kentucky Museum at Christy.spurlock@wku.edu, 270-745-6082 or contact Jonathan Jeffrey, Department Head for Library Special Collections at jonathan.jeffrey@wku.edu, 270-745-5265 for more information about the program or day.