Western Kentucky University Libraries has selected Wildflower, written by Alecia Whitaker, as the winner of the ninth Evelyn Thurman Young Readers Book Award. The national award was created to honor the memory of former WKU librarian Evelyn Thurman, who made significant contributions to children's librarianship and literacy during her 25 years of service to the university and community. Books eligible for the award must be written or illustrated by a Kentucky author or illustrator or have a significant Kentucky-related connection.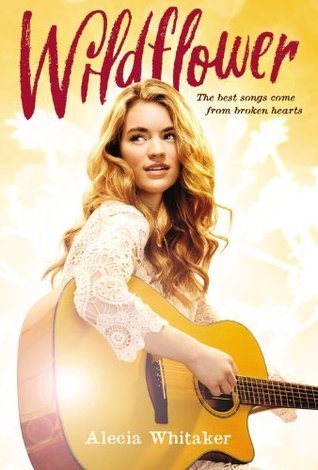 The book is about Sixteen-year-old Bird Barrett being discovered by a country music label while playing in her family's bluegrass band. As her star rises, she must learn to stay true to her roots while navigating a brand new world of glamour and gold records in Nashville, Tennessee.
"Wildflower is a beautifully written book about following your dreams and staying true to yourself even when the road looks bumpy," said Renee Hale, selection committee member. "The committee feels this is an important message to convey to our area students."
Alecia Whitaker grew up on a small farm in Kentucky, worlds away from where she currently resides in fast-paced New York City. With a BFA in theatre and a BA in advertising from the University of Kentucky, Whitaker has always been a writer. She has published numerous essays, the popular one-act play Becoming Woman with a grant from the Kentucky Foundation for Women, and her first novel The Queen of Kentucky prior to writing Wildflower.
The author will be honored at an awards luncheon in November where she will receive a monetary award from Ms. Thurman's endowment and a commerative plaque. While in the area, Whitaker will visit local schools as part of the Southern Kentucky Book Fest's "Fall into Books" program. For more information about the Evelyn Thurman award, visit http://www.wku.edu/library/awards/evelynthurman.php.
This program is made possible by the Evelyn Thurman Children's Author Fund, the Southern Kentucky Book Fest partnership, and WKU Libraries.