100 years ago – Henry Cherry accepted the chairmanship of the Kentucky
Democratic Convention.  Read his speech in this election season.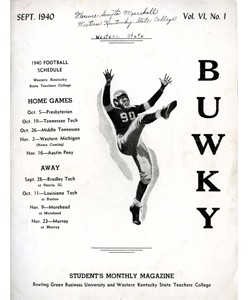 25 years ago – the Kentucky Museum published the Fanlight which highlighted an Eastlake style music cabinet, an old fashioned 4th of July celebration and instructions for barkin' a chair.
75 years ago – the students at the Bowling Green Business University were talking about football and lamenting chemistry class in the BUWKY.
50 years ago – the College Heights Herald welcomed students back to campus and caught everyone up on summer happenings.