212° Academy students Emma Jayne McGuffey and Shelby Cockrill have been selected as the winners of the SOKY Book Fest – 212° Academy Young Authors Contest.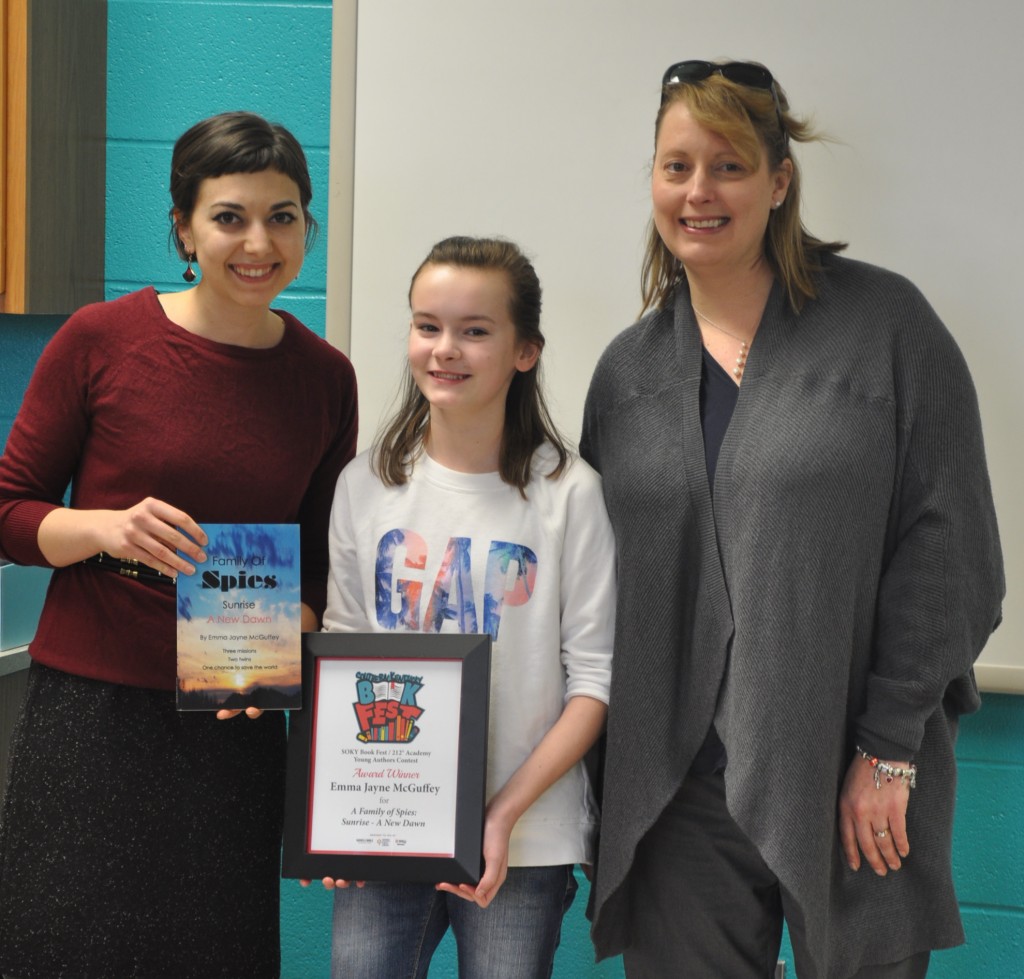 McGuffey, daughter of Karen and Steven McGuffey, wrote A Family of Spies: Sunrise – A New Dawn, and Cockrill, daughter of Wendy and Rhett Cockrill, wrote Game Warning. McGuffey is a 6th grader from Richardsville Elementary School, and Cockrill is a 6th grader from Oakland Elementary School.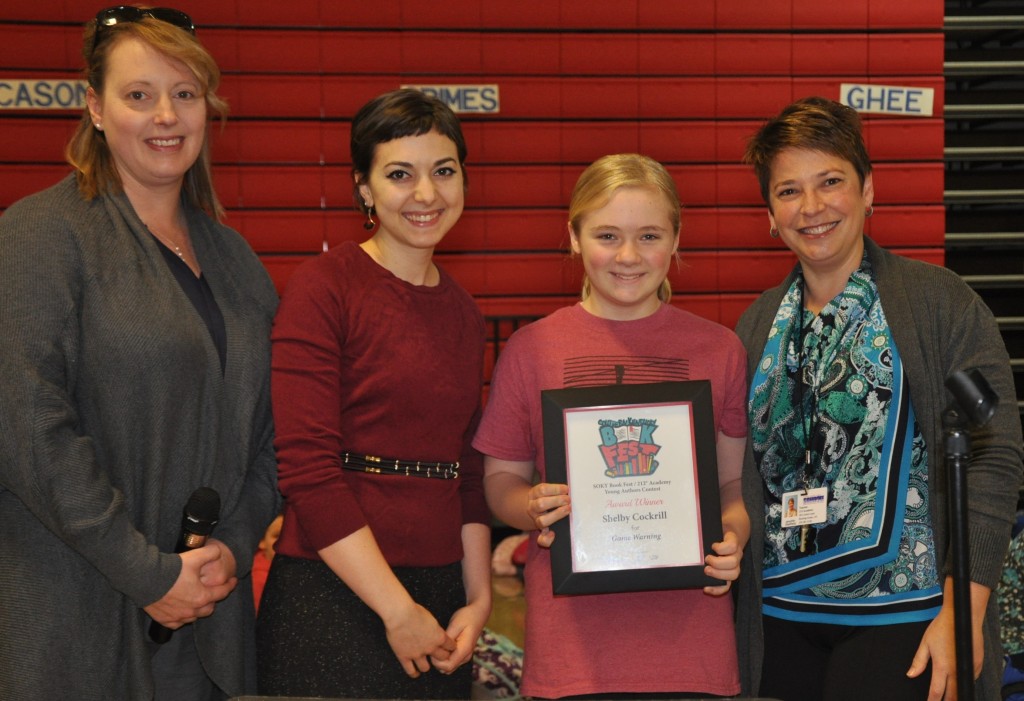 SOKY Book Fest Coordinator Sara Volpi said there was a wonderful variety of books this year. "We were once again so impressed with the imagination and effort put into each book the 212° Academy students wrote," said Volpi.
According to Jennifer Sheffield, teacher for the 212° Academy, the goal of this project was to experience the process of crafting a book for publication from start to finish.
"Students were given the assignment to write a book with an elementary school-aged reader in mind," said Sheffield. "Each book was published through lulu.com, an online book self-publishing website, printed in full-color and assigned an official library ISBN number."
The contest is a combined effort between the Southern Kentucky Book Fest partners (Barnes & Noble Booksellers, Warren County Public Library, and WKU Libraries) and the teachers at the Academy. The two students will receive certificates of recognition and are invited to sign copies of their books at the Southern Kentucky Book Fest on April 22-23.
For more information, visit www.sokybookfest.org or contact Sara Volpi at (270) 745-4502.