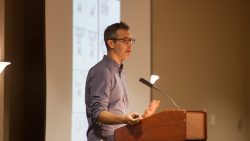 The Southern Kentucky Book Fest celebrated its 18th year this past April, welcoming over 140 authors and illustrators to the Knicely Center in Bowling Green for two full days of celebrating reading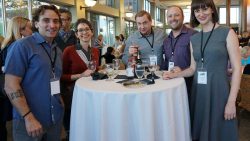 and the love of books. With dozens of panels and presentations on Saturday, book fans were able to learn from and interact with best-selling authors representing all literary genres. On Friday, aspiring teen and adult writers attended writing conferences with authors, focusing on everything from writing with the 5 senses to character development and more.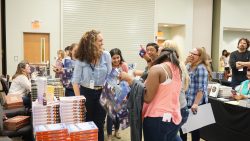 SOKY Book Fest events are free and open to the public, and we've got plenty of exciting programs to celebrate literacy throughout the year. Visit our website sokybookfest.org, or find us on facebook, twitter, and Instagram for updates and announcements. If you have any questions, send an email to Book Fest coordinator and Literary Outreach Coordinator Sara Volpi at sara.volpi@wku.edu.