We're changing up the format a bit due to the website audit. We will be highlighting documents, photos and events which took place 25, 50, 75 and 100 years ago.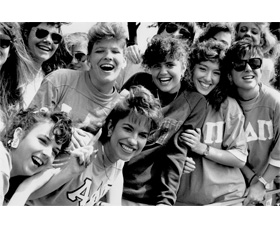 25 years ago – Student Activities & Organizations 1989-90 Annual Report
50 years ago – Photos of students moving into the dorms in 1965.
75 years ago – Nina Hammer Oral History.  William Jenkins interviewed the former Bowling Green Business University Registrar about her time as a student and working at the BU.
100 years ago – Photo of the WKU student body in 1915