Dr. Scott Lyons, Associate Professor and Director for School of Kinesiology, Recreation, and Sport and WKU alum Ann Epperson were honored on October 22 at a reception in Helm Library as the inaugural inductees into WKU Libraries Open Access Hall of Fame.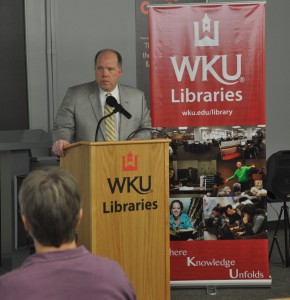 Lyons is the founder and editor of the International Journal of Exercise Science (IJES) which debuted on TopSCHOLAR®, the research and creative activity database of WKU,  in 2007 with over 345,000 downloads to date.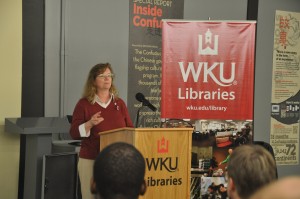 Epperson was honored in the student category for her thesis Internet GIS as a Historic Place-Making Tool for Mammoth Cave National Park which has been downloaded nearly 15,000 times.