Western Kentucky University (WKU) senior Katie Gamble from Hopkinsville, has been selected as the recipient of the WKU Library Student Assistant Scholarship.  Gamble is a senior who will graduate in May 2016 with a B.S. in Communication Disorders, completing her degree in only three years.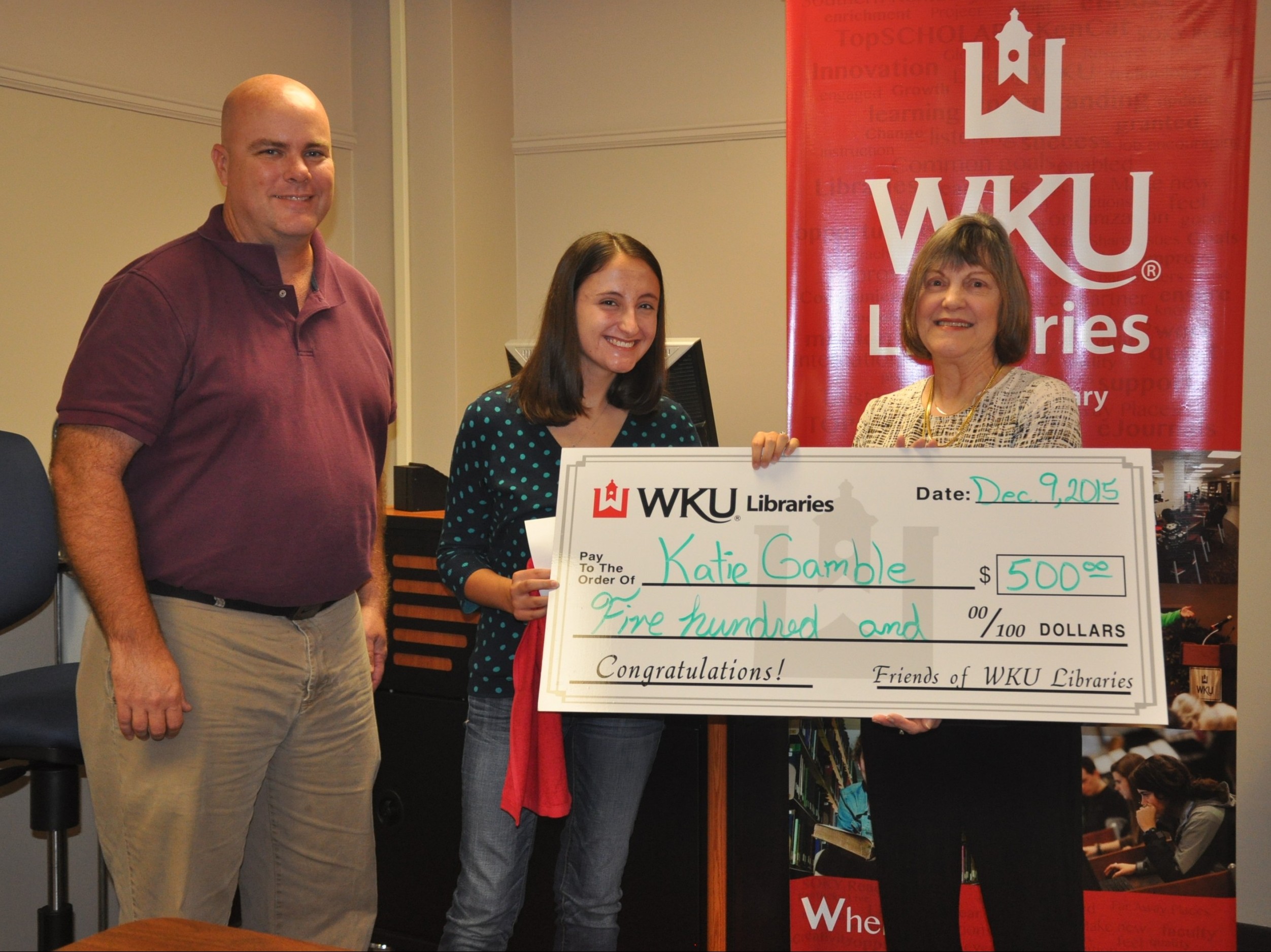 Pictured: Doug Wiles, Gamble, and Dean of WKU Libraries Connie Foster.
According to her supervisor Doug Wiles, Gamble has worked as a Stacks Management student for two-and-a-half years.  "During that time, I have noted Katie's motivation to be exceptional in every endeavor: academic, work-related, and personal," said Wiles. "Katie has been a leader in several projects, including a significant transition for Stacks Management to staff  the Helm Information Desk."
Gamble has performed at a superior level academically, maintaining a 4.0 grade point average while working in WKU Libraries and volunteering in the Kelly Autism Program. In addition, Katie was the first student employee to serve on the WKU Campus Library Advisory Council.
"I take pride in telling people that I am a WKU Libraries Student Assistant and am very thankful for the opportunity to work here," said Gamble. "I can genuinely say that being a student assistant has strengthened my time management skills and has made me more independent."
Katie was recognized at a reception on Wednesday, December 9 in Cravens Library. The scholarship is sponsored through funding from the Friends of WKU Libraries. For more information on the Friends program, go to wku.edu/library and click on "Support Us."