The Southern Kentucky Book Fest partnership announced Paul Griner as the winner of this year's Kentucky Literary Award for his book Hurry Please, I Want to Know, published by Sarabande Books (Louisville, KY). First awarded in 2003 and reintroduced in 2012 after a brief hiatus, the Kentucky Literary Award is a celebration of Kentucky Literature. Eligible books include those written by Kentuckians or books with a substantial Kentucky theme. Fiction and non-fiction books are recognized in alternating years, this year being the year for fiction.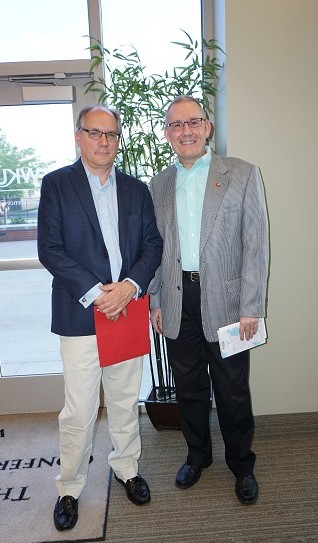 Griner's book is a collection of short stories. Publishers Weekly says "Griner overlays tales of family, artistry, and parent-child relationships with elements of the surreal, in order to create, in the words of one character, 'an undercurrent of mournfulness.' The collection's best stories…offer just enough detail to produce strong emotions while remaining cryptically open-ended."
Paul Griner, a former Fulbright Scholar and current English professor at the University of Louisville, is the author of the short story collection Follow Me (Random House), a Barnes and Noble Discover Great New Writers pick, and the novels Collectors (Random House) and The German Woman (Houghton Mifflin Harcourt). His works have been published in numerous magazines, journals and anthologies, and have been translated into a half-dozen languages. He is the recipient of U of L's Outstanding Teaching Award as well as the Graduate School's Outstanding Mentor Award. He has a BA in History from the University of New Hampshire, an MA in Romance Languages and Literatures from Harvard, and an MA in Creative Writing from Syracuse University.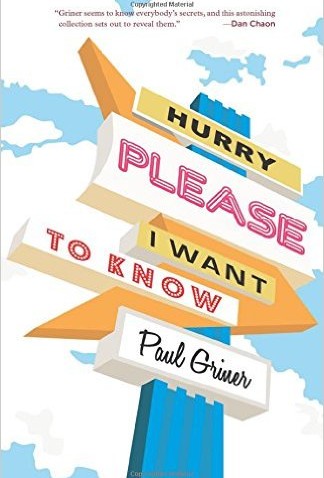 "Paul Griner has created an inventive array of characters found in amazingly varied circumstances in his short story collection Hurry Please, I Want to Know," said Jonathan Jeffrey, department head of WKU Library Special Collections and member of the selection committee for the award. "His creativity is so pervasive that no one story even vaguely resembles the other and each one is enhanced by his tight, crisp writing.
The award announcement was made at the Knicely Conference Center at the Southern Kentucky Book Fest Meet the Authors Reception on Friday, April 22–the night before the main Book Fest event. Griner was recognized with a commemorative certificate and a monetary gift.
The Southern Kentucky Book Fest partners include Barnes & Noble Booksellers, Warren County Public Library, and the Western Kentucky University Libraries. The award was made possible with the generous support of Friends of WKU Libraries. For more information about the award, please visit sokybookfest.org.