WKU Libraries' last of this semester's "Kentucky Live!" speaker series featured Ann DAngelo, an attorney for the Kentucky Department of Transportation Cabinet on the evening of November 16, 2017, at Barnes & Noble Bookstore in Bowling Green, KY. She talked about and signed her new book Dark Highway about the case of Verna Garr Taylor's death on the night of November 6, 1936.
Photo Album | Sound File | Podcast RSS

Ann Dangelo is an attorney for the Kentucky Department of Transportation Cabinet.  She graduated from the University of Louisville with a degree in history and received her JD from the Salmon P. Chase College of Law. A Louisville native she moved to Shelby County in 2004. For the past seven years she's been researching one of Kentucky's most intriguing criminal cases, the death of Verna Garr Taylor on the night of November 6, 1936.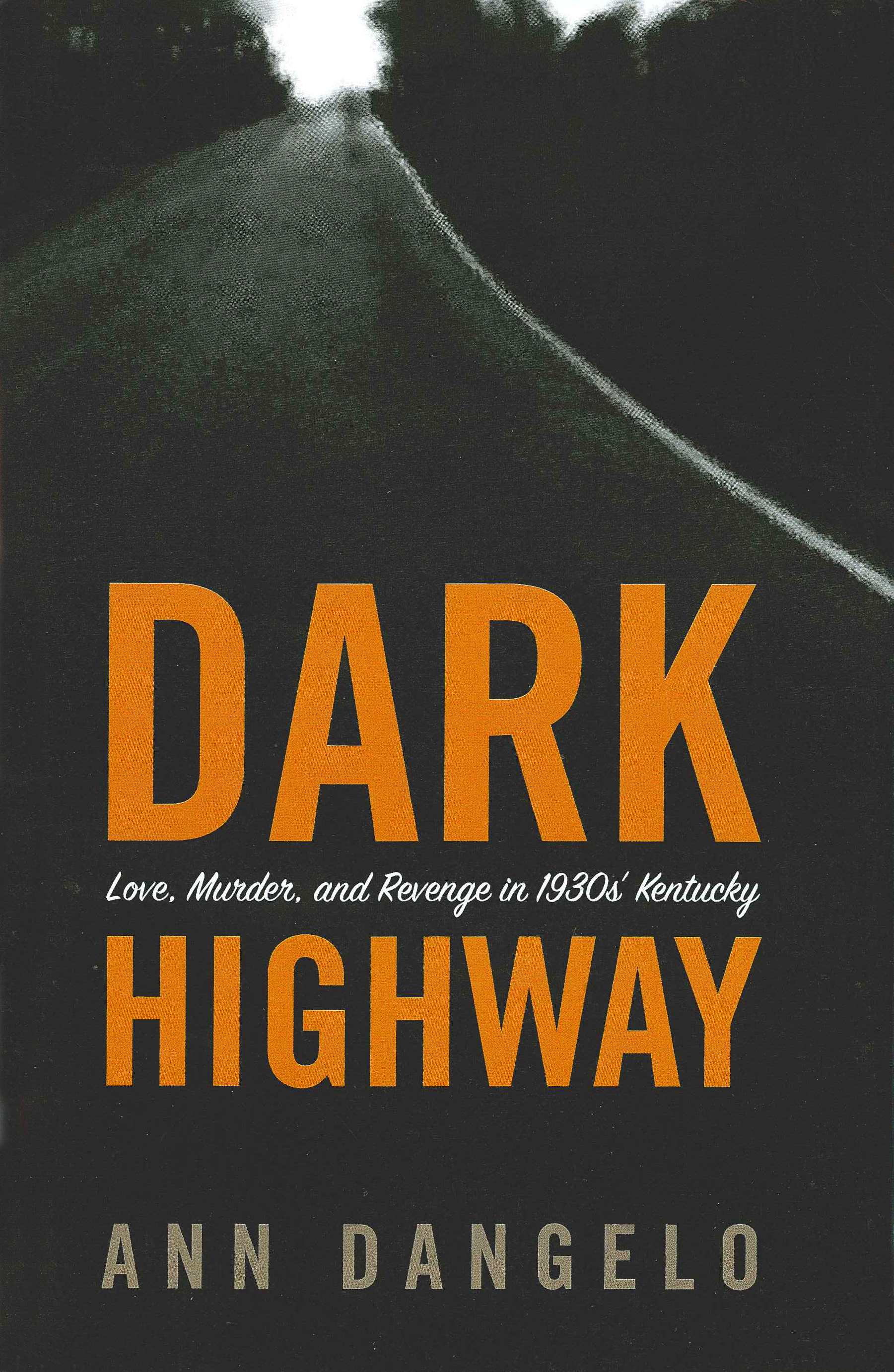 Who was responsible for Taylor's death? Did her fiancé—former Kentucky Lt. Governor Henry Denhardt angrily put a  gun near her breast and put a .45 caliber bullet through her heart?  Did the 61 year old Brigadier General have an accomplice kill the 40-year old woman, who ran a laundry business in LaGrange.  Was jealousy a factor? Did he believe she had another lover and wanted to call off the wedding?  Denhardt was later gunned down by Verna's brothers in front of the old Armstrong Hotel in Downtown Shelbyville on the evening of September 20, 1937.
Dangelo said she first learned of the case from an article published in "Shelby Life" a local magazine.  In 2009 after former state Rep. Steve Nunn of Glasgow shot and killed Amanda Ross in a downtown parking lot it revived her interest in the Taylor-Denhart case.
Her new book Dark Highway is the result.  She mined transcripts of the two trials associated with the case, read newspaper articles about them, examined files from the Filson Historical Society in Louisville, and looked at legal records of some of the lawyers.  She also interviewed relatives of people mentioned in the book.  She walked along the part of Highway 146 in Henry County where Taylor's body was found.  Louisville photographer Vivian Knox-Thomson returned to the scene to shoot pictures for the book and reported that on several of the photos there is the outline of a tall, shadowy, figure in the distance.  "Most chilling" DAngelo commented in an interview for the Louisville Courier Journal, "is that the location of the figure is on the side of the highway above the ditch where Verna's body was found.
DAngelo will talk about the case and her new book in our next Kentucky Live! presentation on Thursday, November 16 at 7 p.m. at Barnes & Noble Bookstore (1680 Campbell Lane).  A book signing will follow.