My name is Taryn Ric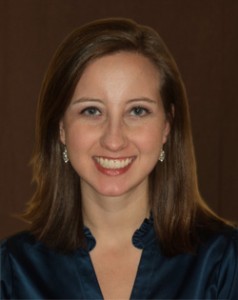 e.  I have worked in the Manuscripts & Folklife Archives unit of the Special Collections Library at WKU for the past year as the manuscripts technician.  Previously, I served in the same unit as an intern for one semester and a student assistant for 3 years.  During my time here, I have developed a deeper appreciation for the study of historic documents.  One fundamental concept I have learned is the importance of primary source preservation to the study of history.
Primary sources are first-hand accounts about anything in history (from local family news to world wars) written during the time the events occurred. In 1863, a note from a Civil War soldier to his wife would just be a letter.  But to us in 2013, that letter is now a primary source that we can use to understand the Civil War on a more personal level.  Thanks to concerned and resourceful family members, we have letters like this in our collection that allow researchers to interpret the climate of the war.  What did this man see and experience?  How did Union soldiers view Confederates?  What was camp life like for a soldier traveling throughout the South with his regiment?  Even from reading a short, two-page letter, we can grasp a bit of perspective from an everyday man living through a destructive time in our nation's history.
Last fall, I began teaching Kentucky History at a community college.  My initial nervousness began to wear off once I realized that I had access to the absolute best resource for this subject:  the Special Collections Library!  This job has prepared me in a very unique way to teach this subject.  In addition to incorporating research from current scholarly sources, I am able to bring the lives of Kentucky soldiers, mothers, couples, and politicians (to name a few) to a new generation of readers through their letters, certificates, and diaries.
In 2013, it's hard to think of our emails, text messages, and twitter posts as significant historical documents.  But as insignificant as those "documents" may be to us now, we should consider what and how we should leave behind our own histories and life stories.  If you are interested in researching the Civil War or reading letters to and from Kentuckians over the past 200 years, make plans to visit the Special Collections Library.  If you would like your family's papers to be preserved for future generations, please contact the Special Collections Library.