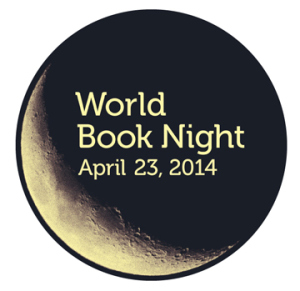 In celebration of World Book Night, WKU Libraries—a designated giver for the program–will be giving 30 copies of 100 Best Loved Poems to the Warren Regional Juvenile Detention Center on Wednesday, April 23. To allow every student in the Center to have a book, twenty books will be donated by World Book Night and ten will be donated by the Friends of WKU Libraries.
World Book Night U.S. (WBN) is an ambitious campaign to give thousands of free, specially-printed paperbacks to light or non-readers. Collectively, there will be half a million free books in more than 6,000 towns and cities across America given away in an effort to spark an interest in reading.
"We are excited to have been selected as a World Book Night giver this year," said Kristie Lowry, Literary Outreach Coordinator for WKU Libraries. "WKU Libraries is committed to spreading the love of reading through its many community projects, and working with the staff and kids at the detention center is always a pleasure."
In conjunction with the donated poetry books, there will also be a poetry workshop for the Center's students, made possible by the support of Friends of WKU Libraries, led by WKU upperclassman Joshua Johnston. Graduating this May with a degree in Creative Writing, Johnston has been accepted and plans to participate in the MFA graduate program at Indiana University this fall.
"We are very pleased to be a part of this great opportunity.  Several of our students have become disillusioned with school and anything that is connected to education.  Through the support of our community and WKU, our students are learning to appreciate the written word and to enjoy reading good literature. " said Dr. Becky Painter, Programming Coordinator at the Warren Regional Juvenile Detention Center.