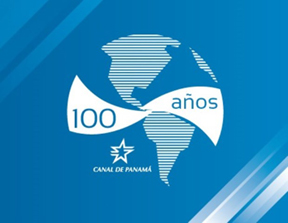 Almost from the beginning, the 1903 treaty granting the United States perpetual rights to a 10-mile strip across the Isthmus of Panama for canal construction became a political problem.  By the late 1950s, Panamanian grievances against the U.S. over the Canal Zone were well defined:  insufficient payments for its use, wage and employment discrimination against Panamanian workers, and nationalist resentment over American control of the territory itself.  A particularly sensitive question, one with enormous symbolic significance, was whether the Panamanian flag should be flown alongside the Stars and Stripes in the Canal Zone.
As Panama observed the anniversary of its independence, on November 3, 1959 some 2,000 student demonstrators attempted to enter the Canal Zone to raise the flag of their country.  Tensions quickly escalated.  The students threw rocks at Canal Zone police, who responded with fire hoses and tear gas.  Finally, the Governor of the Canal Zone, Major General William E. Potter, frustrated by the lukewarm response of the Panamanian authorities, called in U.S. troops to quell the violence.
When the Panamanians criticized Governor Potter's actions, Kentucky Congressman Frank Chelf was livid, and wrote to President Dwight D. Eisenhower deploring the calls for Potter's resignation.  Having recently visited the Canal Zone and met "real" Panamanians who had nothing but admiration for the U.S., he believed the riots to be a cynical move by Communist-inspired opportunists.  No doubt referring to presidential candidate Aquilino Boyd, a leader of the "flag invasion," Chelf accused "free-loading politicians" of casting their lot with "flea-bitten, cheap Communist demagogues" in order to poison public opinion against the U.S. and gain votes on election day.  Meanwhile, America's long friendship with Panama went unrecognized.  "We gave them more than a just trade for the original Canal Zone by and through a fair and honorable treaty," Chelf wrote Eisenhower.  "We ended yellow fever, completed the job the French had left undone and started the ships moving."  With Canal Zone operations pumping some $180 million annually into Panama's economy, seeing his country portrayed as the "big bad wolf" was a bitter pill for Chelf to swallow.  Nevertheless, in September 1960 Eisenhower authorized the flying of both the Panamanian and U.S. flags in the Canal Zone.
The Frank Chelf Collection in the Manuscripts & Folklife Archives section of WKU's Department of Library Special Collections includes his letter to President Eisenhower and is one of our featured collections as we observe the Panama Canal Centennial this month.