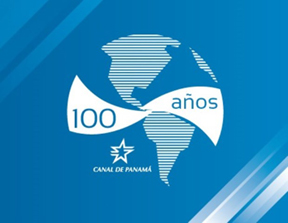 Native Bowling Greener, Ruel Sullivan Love (1903-1987), suffered from wanderlust.  He tried his hand at several occupations early in life before settling into a position as a court reporter in Chicago.  When Judge Richard Curd Pope Thomas (1872-1939) asked Ruel to serve as his personal secretary and court reporter in the Panama Canal Zone, the young man jumped at the opportunity.  Shortly after Ruel's arrival, Judge Thomas, who was also from Bowling Green, wrote the young man's father that his son was doing a fine job in the work, enjoyed plenty of rest, received a "good salary" of $27 per month, had a cozy home, and most importantly "married a fine little woman."  Thomas reassured him that Ruel had picked out a woman "of good common sense" and was "sensible in every particular and much better looking" than Ruel had led the family to believe.
When Ruel took time to write, he informed his father that he was enjoying his work and asked about ways that he could invest his money in Bowling Green.  In one letter he mentioned a recent court incident in which "They arraigned a Chinaman for murder.  He killed two of his countrymen on one of the Dollar line boats.  The case will come up soon before the Judge, and I imagine the Judge will have to pass the death sentence."
President Franklin Roosevelt appointed R.C.P. Thomas as the District Judge of the Panama Canal Zone in June 1933.  As he prepared to leave the U.S., local poet and friend John A. Logan penned a poetic tribute:  "We send him away that the world may known/That hospitality/With justice and mercy go hand in hand/With Kentucky gallantry."  Thomas did an admirable job in Panama, but declined reappointment after his four-year term ended in 1937.  He returned to Bowling Green, retired from his law practice, and spent time working with a herd of Jersey cows on his farm until he died in 1939.
Ruel also returned to Bowling Green after Thomas's term ended.  He and his "sensible" wife divorced soon afterward.  In 1943 Ruel moved to Louisville, where he established a court reporting business.  Later he became a court reporter in New Orleans, where he remained until his retirement.  Ruel died in 1987; both he and Judge Thomas are buried in Bowling Green's Fairview Cemetery.
In celebration of the Panama Canal's centennial, the Department of Library Special Collections will feature items from the collection during the month of August.