WKU's Department of Library Special Collections (DLSC) recently added a discovery sharing page to its website that allows patrons to share items that they found in Special Collections and how the material aided their research.  Our first respondent was Michelle Dilliha, a local CPA and owner of Front Porch Rentals.  Dilliha has been responsible for adapting historic properties into multi-family living arrangements.  Most of these properties have been in the College Heights Historic District.  Before purchasing another property in which her company was interested, Dilliha came to Special Collections to see if the house's original drawings existed.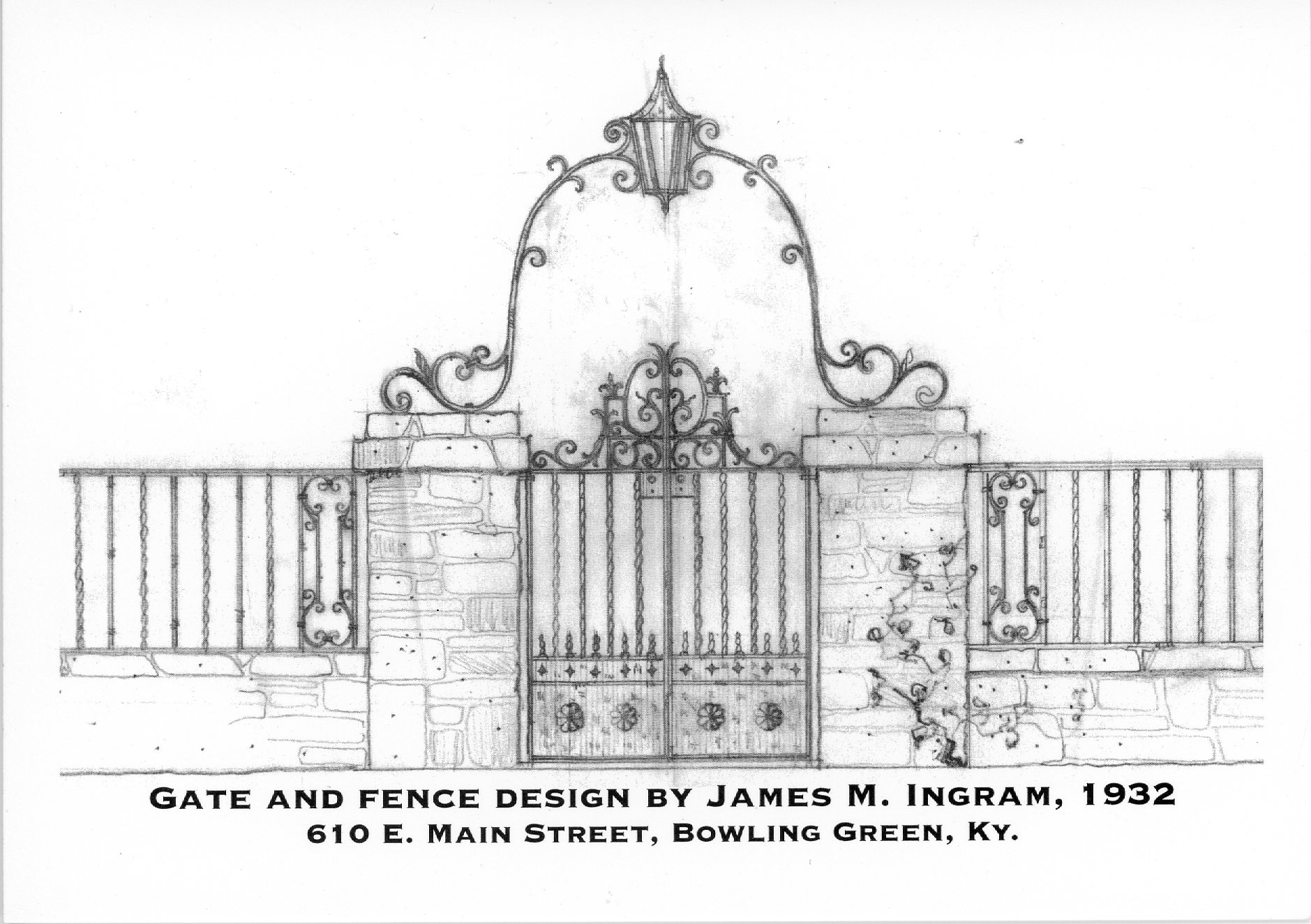 DLSC owns over 1500 sets of architectural drawings, chiefly from Bowling Green.  Although a number of architects are represented, the majority of them come from James Maurice Ingram (1905-1976), Frank D. Cain (1922-1994), Joseph P. Wilk (1926-1994), and Bill Finley (b. 1939).  By providing some details about the property including the address of an early resident–which Michelle gleaned from city directories–the DLSC staff was able to locate the drawings by James Maurice Ingram.  The original drawings provided information about the structure that was helpful in evaluating how the house had evolved over the years and the best way to handle several unusual details during renovation.
Dilliha was happy to find the drawings and was equally impressed with DLSC's staff who were "extremely helpful" and "went above and beyond" expectations.  A basic database for searching the architectural drawings is available in-house; approximately 25% of the drawings have been cataloged in DLSC's catalog KenCat.