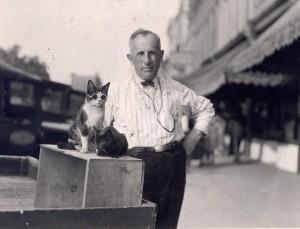 In conjunction with National Preservation Week, WKU Library Special Collections faculty Nancy Richey and Allison Day will be holding a workshop titled "Fading Away: How to Preserve Your Treasures" on Monday, April 28 from 5-7 pm in the Western Room of the Kentucky Building on Western Kentucky University's campus.
According to Nancy Richey, WKU Visual Resources Librarian, several topics will be covered, including storage supplies, best locations for storage, dealing with damaged materials, how to prevent deterioration, and simple scanning and digitization steps.
"This workshop caters to anyone in the community interested in preserving old pictures and keepsakes," said Richey. "Individuals are welcome to bring samples of materials that they may have concerns or questions about."
The Department of Library Special Collections houses and archives primary research materials containing pertinent historical, cultural, university, and general materials from local, national, and international resources.
"We are happy to bring our faculty's preservation expertise to the community," said Jack Montgomery, Interim Department Head for Library Special Collections. "This is a wonderful opportunity for anyone interested in maintaining family or an organization's materials for future generations."
For more information on the workshop, contact Nancy Richey at 270-745-6092.