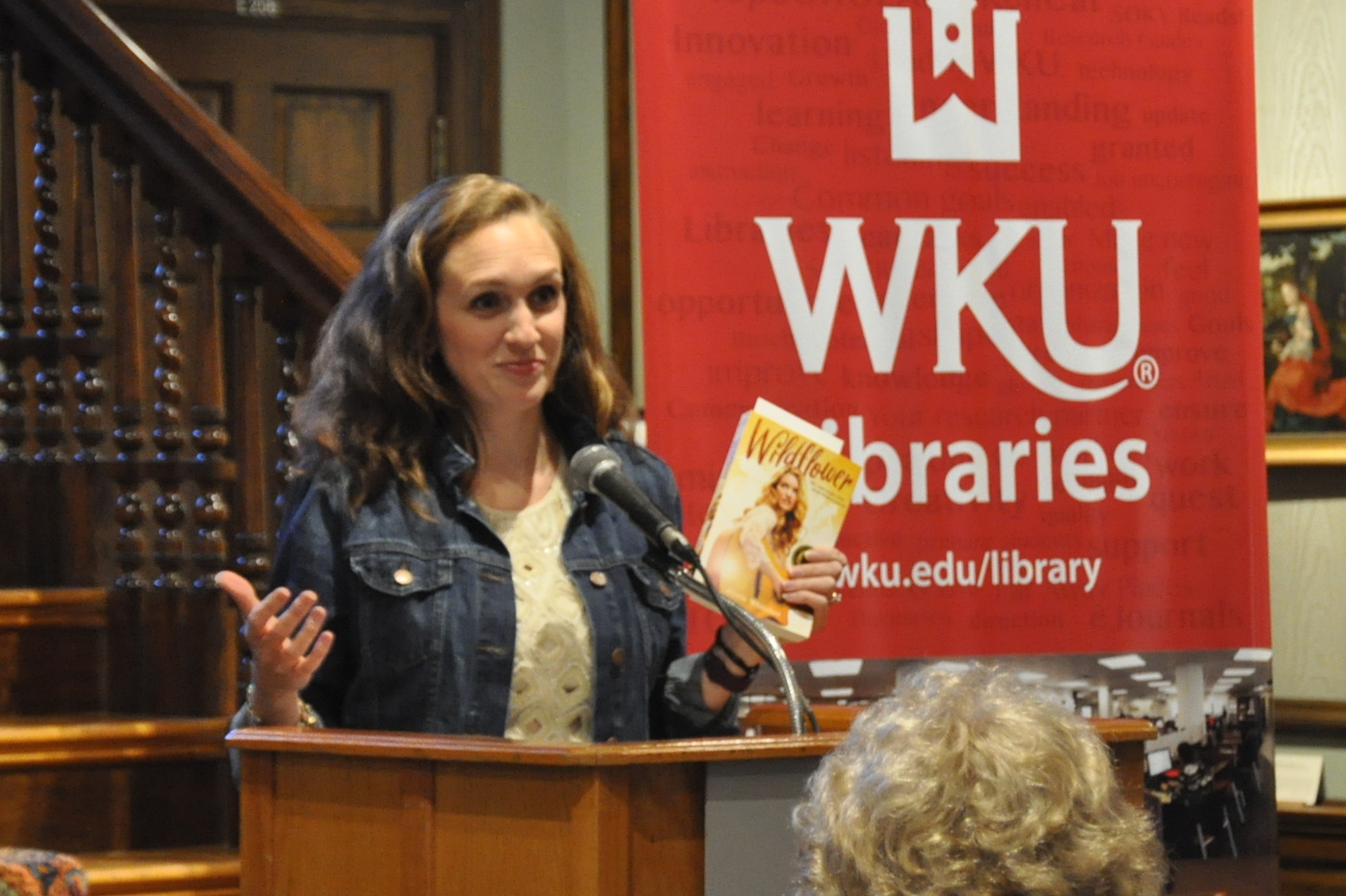 Friday, November 20, YA author Alecia Whitaker was honored at a reception at the Kentucky Building on Western Kentucky University's campus for winning the Evelyn Thurman Young Readers Book Award for her novel Wildflower, featuring a teen girl from Kentucky.
Prior to the luncheon, Ms. Whitaker visited three middle schools in the area to talk to students about writing and what it takes to publish a book. Ms. Whitaker was pleasantly surprised to be serenaded by the student body at Moss Middle who sang the main character's featured song "Notice Me" from the book.
This program is made possible by the Evelyn Thurman Children's Author Fund, the Southern Kentucky Book Fest partnership, and WKU Libraries.