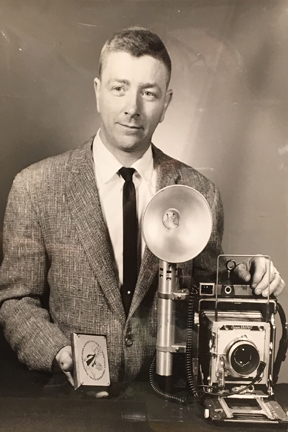 The Department of Library Special Collections (DLSC) opened a new exhibit on July 1 in the Kentucky Building's Jackson Gallery titled "Picture Perfect:  The Wedding Photography of Thomas W. Hughes." The exhibit, which will run until December 15, 2019, is built around thirteen enlarged photographs taken by Bowling Green professional photographer Tommy W. Hughes.  These images are part of a larger collection of Hughes' wedding photography donated to DLSC by his daughter Amy Wood.  "During my father's years as a professional photographer," Amy Wood recalls, "he photographed over a 1,000 weddings.  He wore a suit and tie, polished his dress shoes and often judged a wedding on the quality of the reception food.  His equipment was heavy and bulky and in the days of film, each image was essential."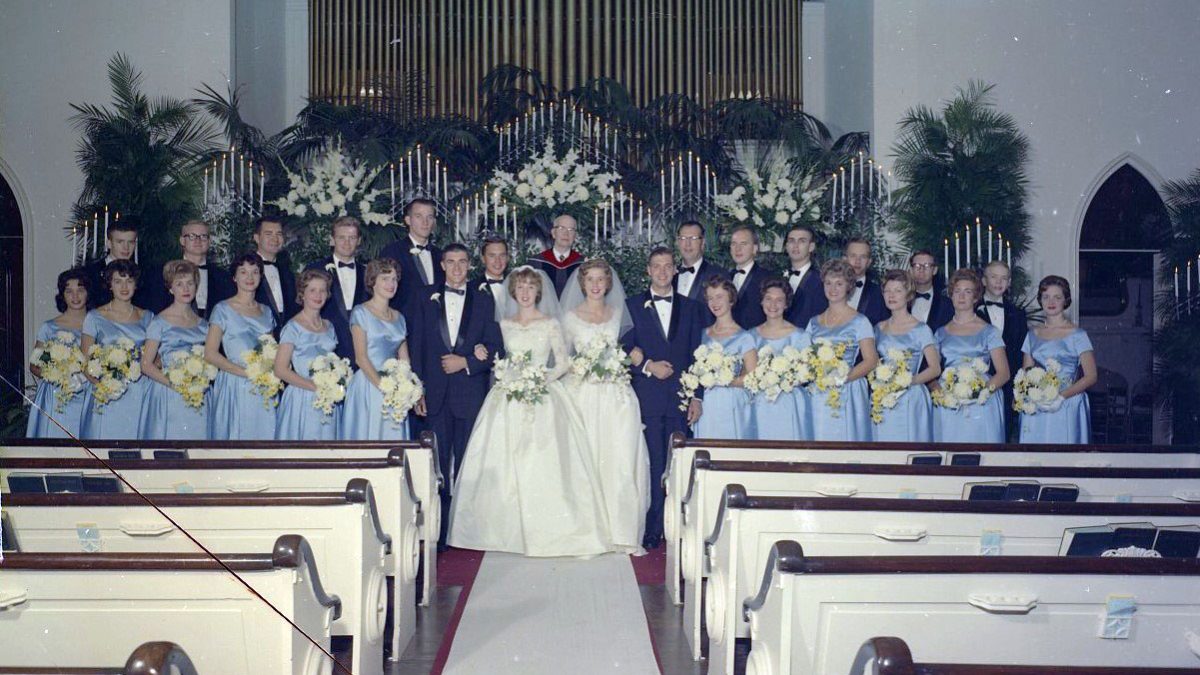 Hughes, a native of Savannah, grew up in nearby Simpson County.  He attended Western Kentucky University and graduated from the Progressive School of Photography in New Haven, Connecticut and took further classes at the Winona Lake School of Photography.  He opened his Bowling Green studio in 1970 and worked from there until his retirement over 35 years later.  Included in the exhibit is a case documenting Hughes which includes one of his large format cameras, an advertisement declaring that his studio loved wedding photography, photographs of him, and some of the commendations his work received.
Nancy Richey, the Special Collections Images Librarian, tried to select photographs that best represented the overall community. "Great photographers," Richey notes, "see not only with a camera but with their eyes and heart. It was in this way that Hughes captured these couples' special days. Selecting these images among the many that were donated was difficult but we wanted to capture the diversity of his work." Photographs of several African American weddings were included as well as themed weddings, a double wedding, and traditional weddings that date back to the early-1970s. One of the favorites with visitors is a couple in a Pee Wee Herman pose.
To supplement Hughes' photos, librarians filled exhibition cases with wedding invitations, vintage wedding photos, etiquette books related to weddings, greeting cards, wedding books, and information and images related to weddings in Mammoth Cave, Kentucky, including a rare painting by Bowling Green photographer and artist Clement Reeves Edwards showing the Bridal Altar formation and a group of what is speculated to be a wedding party.  Also on exhibit is the Woolsey family Bible which includes a genealogical entry that notes that Sanford Woolsey and  Angie R. Smith were married in Diamond Cave on December 22, 1847.  One exhibit case also includes Prince Charles and Princess Diana dolls elaborately dressed in their wedding attire.
Western Kentucky University's campus has become a favored spot to hold weddings.  Utilizing social media, DLSC put out a call for campus wedding photographs.  Hoping for seven to ten photographs to fill a case, librarians were overwhelmed when they received over one hundred images.  WKU is a treasured venue for many reasons, one being variety.  People submitted photos from Hilltopper friendly Houchens Stadium to the elegant Van Meter Auditorium and Kentucky Building to the charming green spaces all across campus.  "We chose WKU because the Chapel setting and campus are full of gorgeous simplicity, surrounded by greenery and connected to all we love about Bowling Green," said Tiffany Isselhardt who married on campus in April 2017.  "The people, downtown proximity (our reception was at 440 Main), and campus spoke to everything we are as a couple and the community we are thrilled to call home."   Some submitted photographs non-campus weddings that included visits from Big Red both before, during and after the event, Big Red cakes, red towels, and of course Hilltopper pride.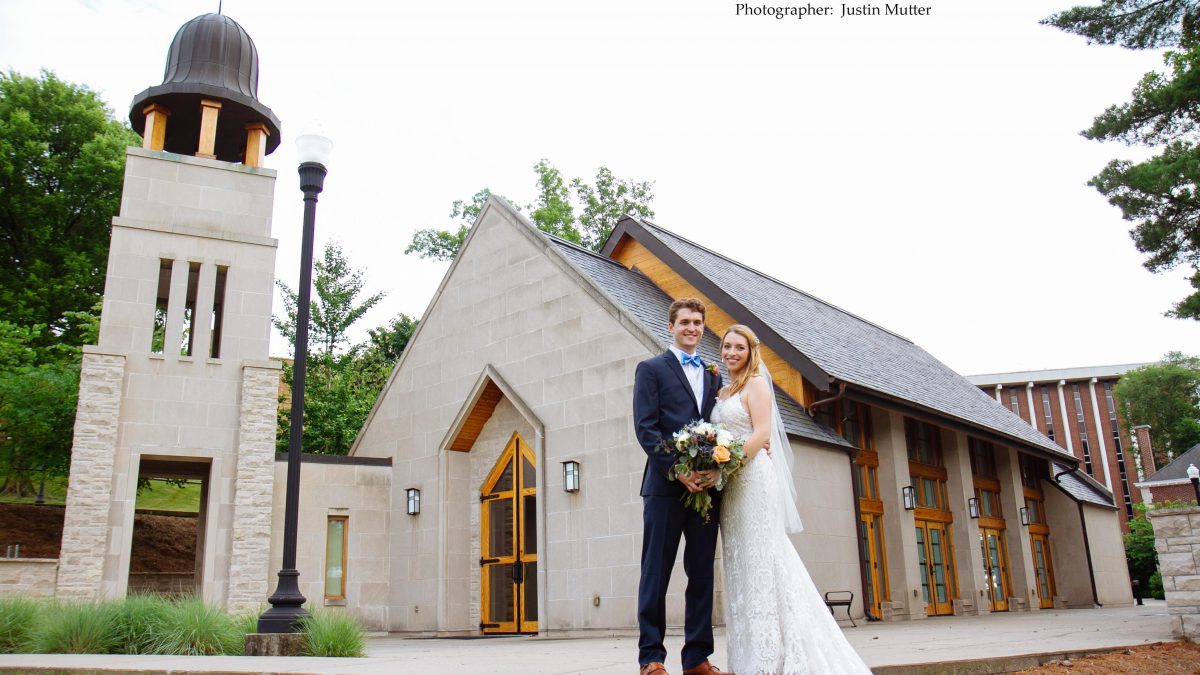 "Picture Perfect" is in the Jackson Gallery on the second floor of the Kentucky Building, 1400 Kentucky Street, on WKU's campus. The exhibit is free to the public from 9:00 a.m. to 4:00 p.m., Monday-Saturday.